DIY Lettering "Smile"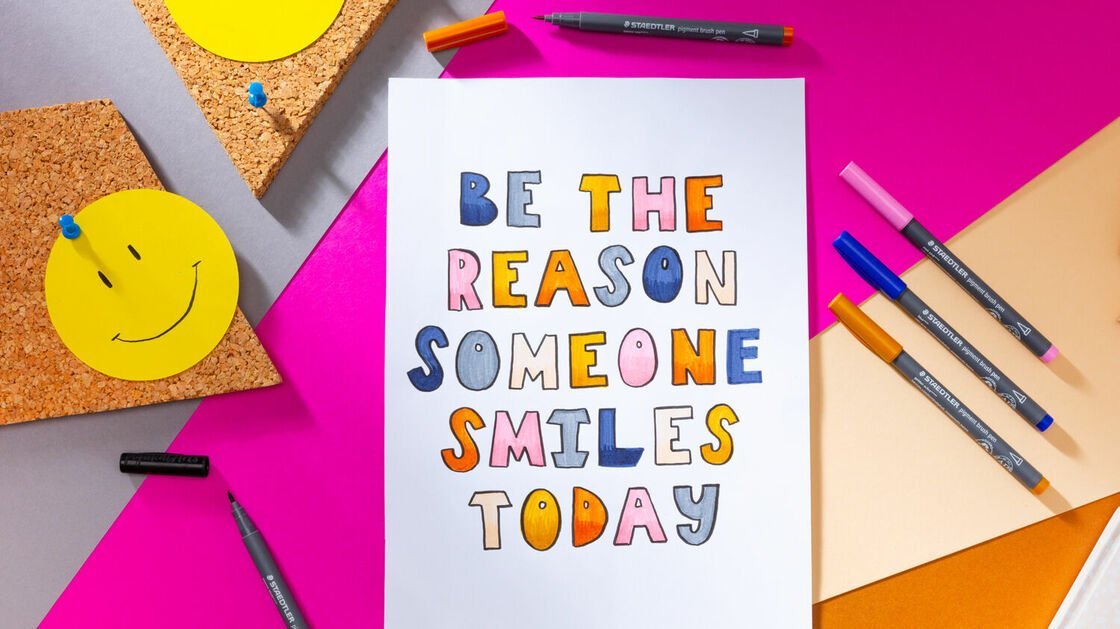 Lettering is an art form that turns the alphabet into beautiful, expressive designs. It's a creative way to express your personality, mood or message.
This lettering project is a positive and inspiring message to share with others. You can use the pigment arts pens to write the lettering on paper, a mirror or a card – and then give it as a gift. And who knows, maybe you'll even make someone smile with your message.

An article by Claudia
What you need
Additionally required:
Smooth paper