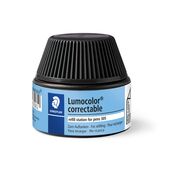 Lumocolor® correctable refill station 487 05
Refill station for Lumocolor correctable 305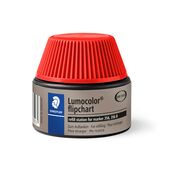 Lumocolor® flipchart marker refill station 488 56
Refill station for Lumocolor flipchart markers 356 and 356 B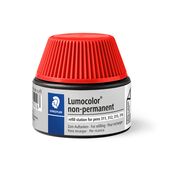 Lumocolor® non-permanent refill station 487 15
Refill station for Lumocolor non-permanent universal pens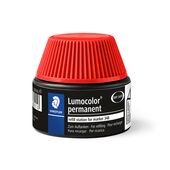 Lumocolor® permanent marker refill station 488 48
Refill station for Lumocolor permanent duo marker 348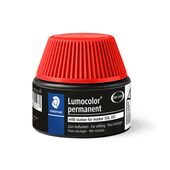 Lumocolor® permanent marker refill station 488 50
Refill station for Lumocolor permanent markers 350 and 352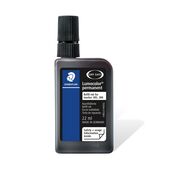 Lumocolor® permanent refill 485 23
Refill ink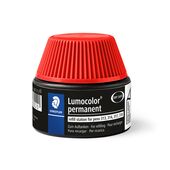 Lumocolor® permanent refill station 487 17
Refill station for Lumocolor permanent universal pens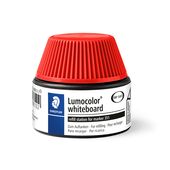 Lumocolor® whiteboard refill station 488 51
Refill station for Lumocolor whiteboard markers 351 and 351 B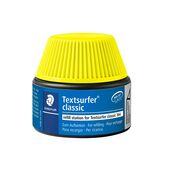 Textsurfer® classic refill station 488 64
Refill station for Textsurfer classic 364
With STAEDTLER refill ink, you can easily refill your pens using a refill station. This also helps the environment as you will be producing less waste. It also saves you money, because you don't have to keep buying new pens. Empty pens will be ready to write again in a matter of minutes, and after three to four hours they will be fully refilled. Different types of pens each have their own matching refill ink – find the one you need!
Be kinder to the environment with efficient refill ink from STAEDTLER
With STAEDTLER refill ink, you have the option of refilling Textsurfer highlighters as well as whiteboard or flipchart markers using an ink station. Using the appropriate refill stations is not only environmentally friendly, but also more efficient, as you don't have to continually invest in new pens. Find the appropriate refill station for a variety of pens in the STAEDTLER product range.
Which refill station do you need for which pens?
Refill highlighters ► STAEDTLER Textsurfer classic refill station 488 64
Refill flipchart markers ► Lumocolor flipchart marker refill station 488 56
Refill whiteboard markers ► Lumocolor whiteboard refill station 488 51
Refill permanent markers ► Lumocolor permanent marker refill station 488 50
Permanent duo markers ► STAEDTLER Lumocolor permanent marker refill station 488 48
Permanent universal pens ► Lumocolor permanent refill station 487 17 (For permanent marker model 388, refill ink 485 23 is suitable)
Lumocolor permanent marker 388 ► Lumocolor permanent refill 485 23
Non-permanent universal pens ► STAEDTLER Lumocolor non-permanent refill station 487 15
Lumocolor correctable 305 ► Lumocolor correctable refill station 487 05
How do you refill pens using refill ink?
Refill ink is available in small round containers. Screw the lid off the container and insert the pen tip into the refill station. The pen will be ready to write again in just a few minutes. After 3 to 4 hours it will be completely refilled.
The remarkable part: You don't need to worry about the pen overfilling and causing excess ink to spill out. The pen automatically only draws its own maximum ink content out of the refill station.
How long does refill ink last?
Refill ink for highlighters, whiteboard markers, flipchart markers or permanent markers will last several months to years. To ensure high colour fidelity when refilling pens, you can purchase STAEDTLER refill ink in smaller quantities of between 15 and 30 ml. These quantities can be used up easily.
Tip: To ensure that the ink will last as long as possible, store it in a dark place.