Lettering with colour gradient "Confetti"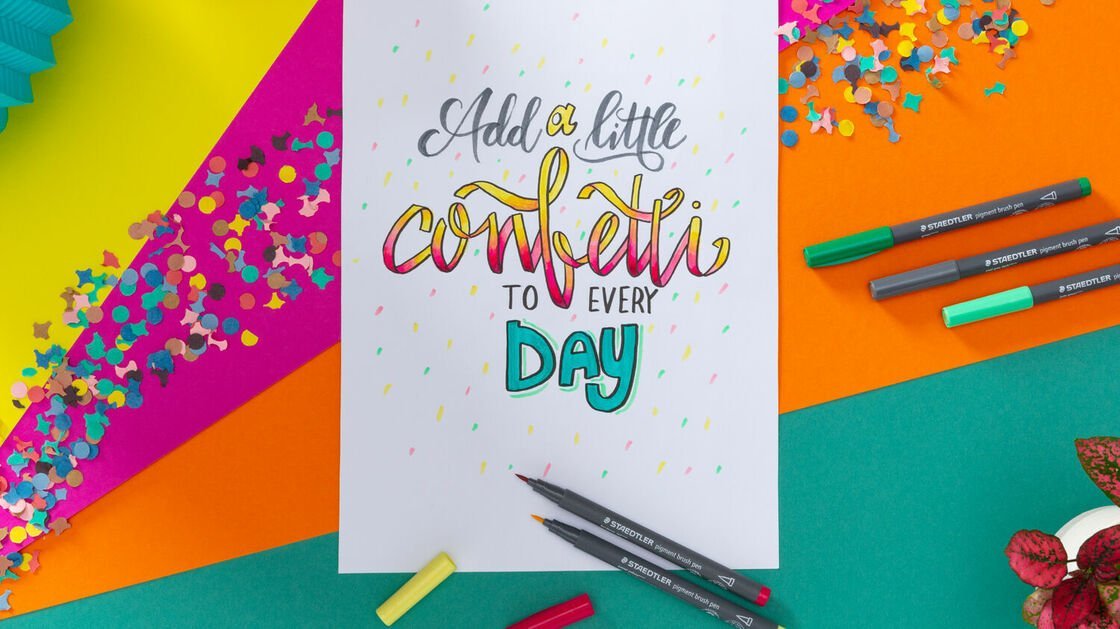 "Words are images of the soul," Goethe said.
Typography wall art can be used to make powerful statements. The lettering slogans can make us smile and steer our thoughts in a positive direction. You can already get the good mood started just by designing the fonts. Use the pigment arts pens to create great colour transitions and gradients. Have fun following along!

An article by Claudia
What you need
Additionally required:
Smooth paper