Selfmade Christmas cards with metallic designs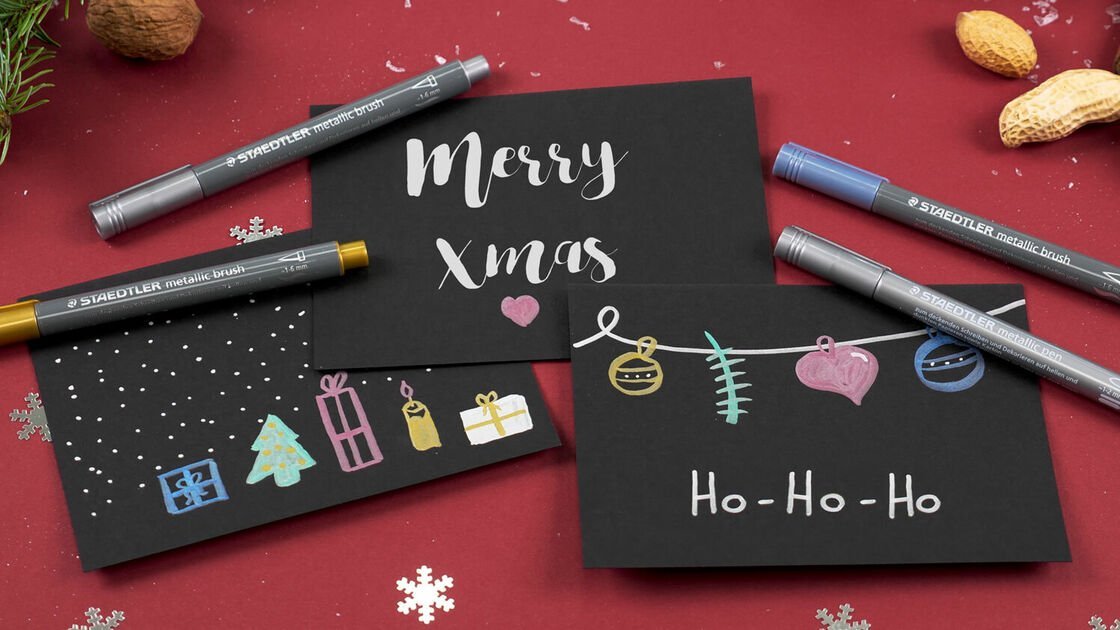 The scents of gingerbread, cookies, scented candles and a warm fire are back in the air – Christmastime is here! At the most wonderful time of the year, there are lots of greetings to send out. Designing your own Christmas cards this year will make it even more personal. Using metallic markers to draw on black paper, you can create beautiful Christmas cards for your friends and family – and let your creativity sparkle.
What you need
Additionally required:
Black cardboard cards or greeting cards, Template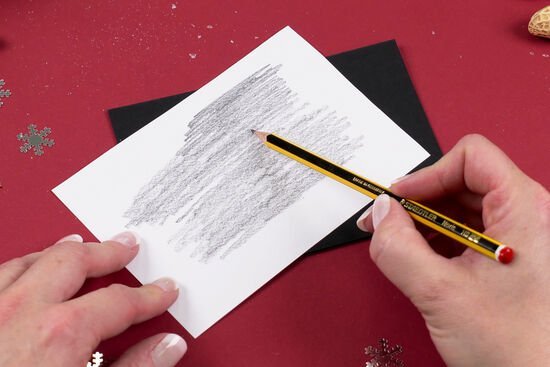 Print out the templates with the desired motifs in the desired size and shade the back of the paper with the pencil.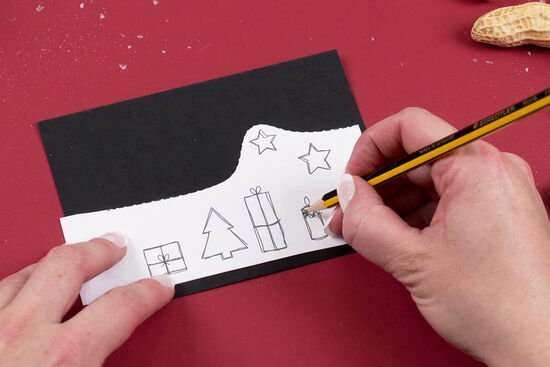 Place the paper on the greeting card with the penciled side facing down, then trace over the motifs using the pencil and a little pressure. This transfers the motif to the greeting card.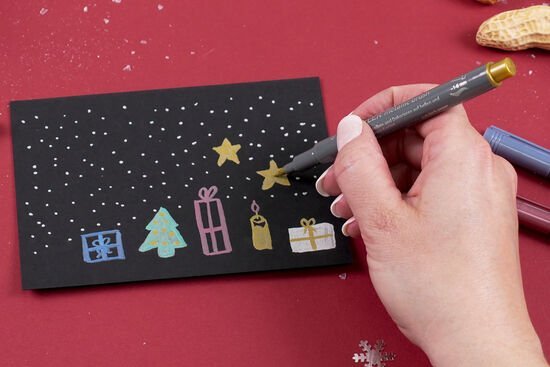 Use the metallic pens to colour in the motifs with the desired colours or just outline them.
You can also draw small stars or dots with the silver metallic pen, add lettering, or add small details and ornaments. There are no limits to your creativity.
No time right now?
Save this article as PDF!