Imperfection – Mixed Media Motif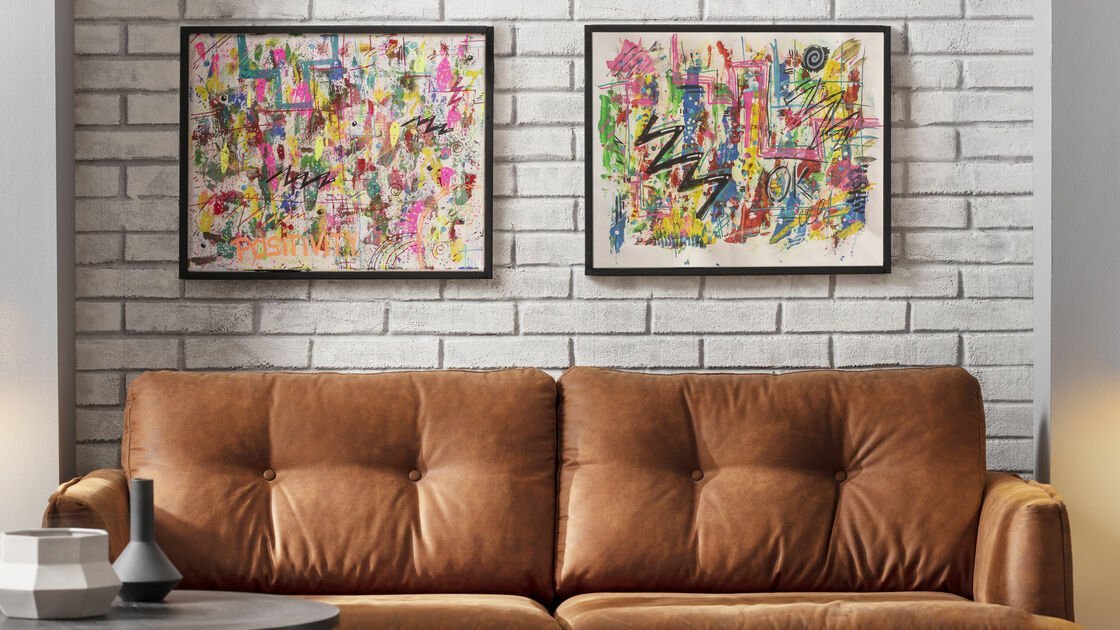 Imperfection – this tutorial shows you how to create abstract works of art and unleash your creativity. This technique is not about perfectionism, but about colours, shapes and structures that make an impact with their diversity and interaction.
Use Chalks, Acrylic Paints, Paint Markers and Chalk Markers. Your canvas will not only be unique, it's also a lot of fun to create.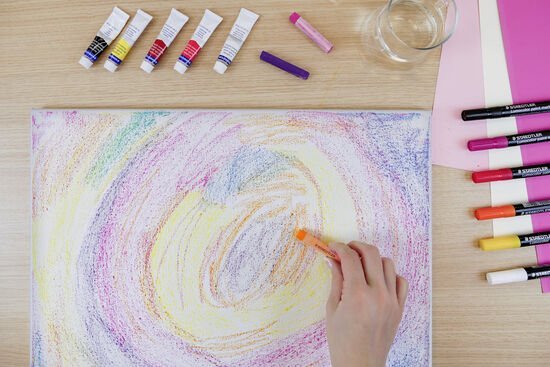 Prime the canvas with the soft pastel chalks, in any colour, all over the canvas.
Tip: For extra-wide strokes of colour, you can remove the sleeve and apply the entire width of the chalk.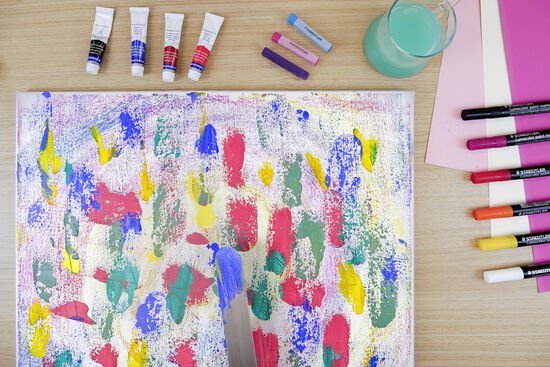 Now irregularly apply acrylic paints in the colours of your choice across the canvas. You can also mix your own colours as desired. Leave the acrylic paint to dry for around 15 minutes.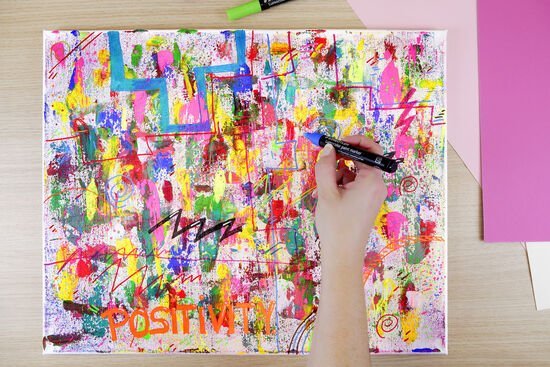 Now take the Lumocolor Paint Markers and the Lumocolor Chalk Markers and set more accents. These can be dots, circles, lines or lettering. Whatever you want.
No time right now?
Save this article as PDF!