Wabi-sabi DIY artwork - the beauty of the imperfect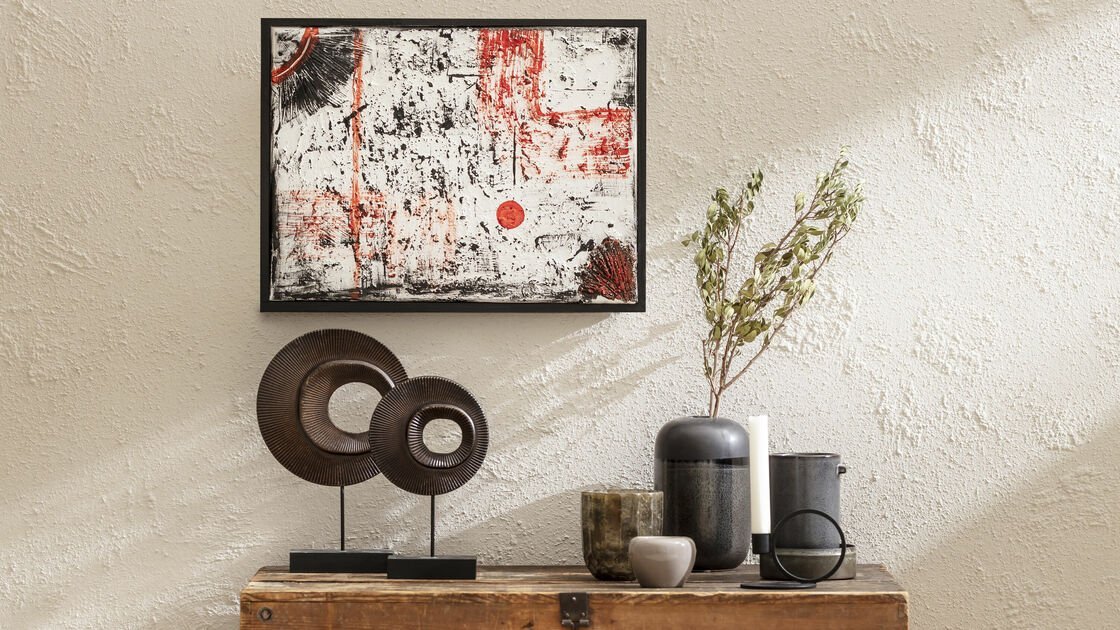 Wabi-sabi is a Japanese design concept based on the clarity and beauty of imperfect things. A design doesn't have to be perfect to be considered beautiful, exciting or interesting. This design concept deliberately integrates imperfections or combines elements that do not always fit together 100%. This tutorial shows you how to easily create your own abstract work of art in the Japanese wabi-sabi style.
What you need
Additionally required:
Spatula, water, decorative sand, canvas, brush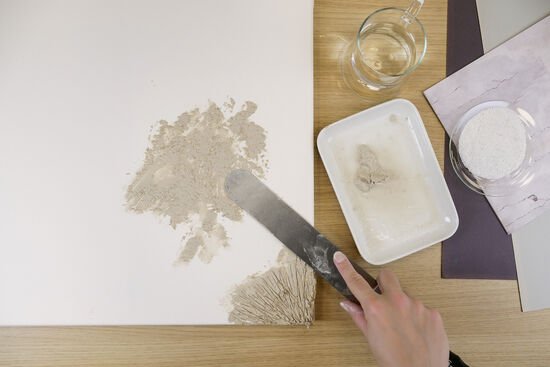 Mix some decorative sand and a little water with the FIMOair. Roughly spread this mixture onto the canvas and distribute it over a large area. When you are satisfied with your result, the canvas must be air- dried at room temperature for one day.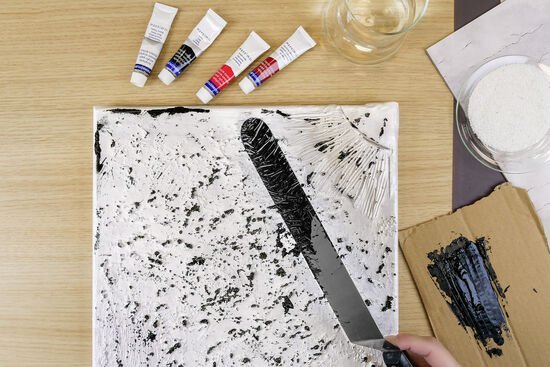 Pick up some black paint with the spatula and spread it flat over the canvas. The black paint will only stick to the more elevated sections of the canvas.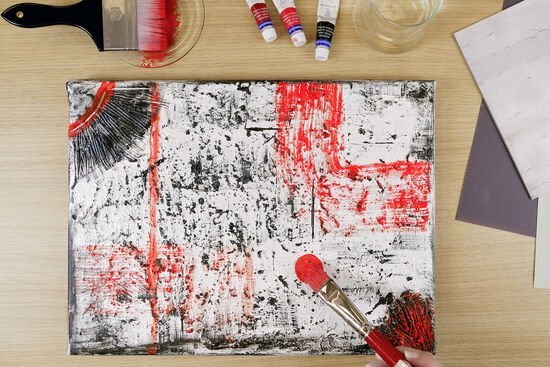 You can use red paint and an Impasto brush or a large bristle brush to add some highlights, and then your artwork is complete!
No time right now?
Save this article as PDF!