DIY Christmas card with watercolour pencils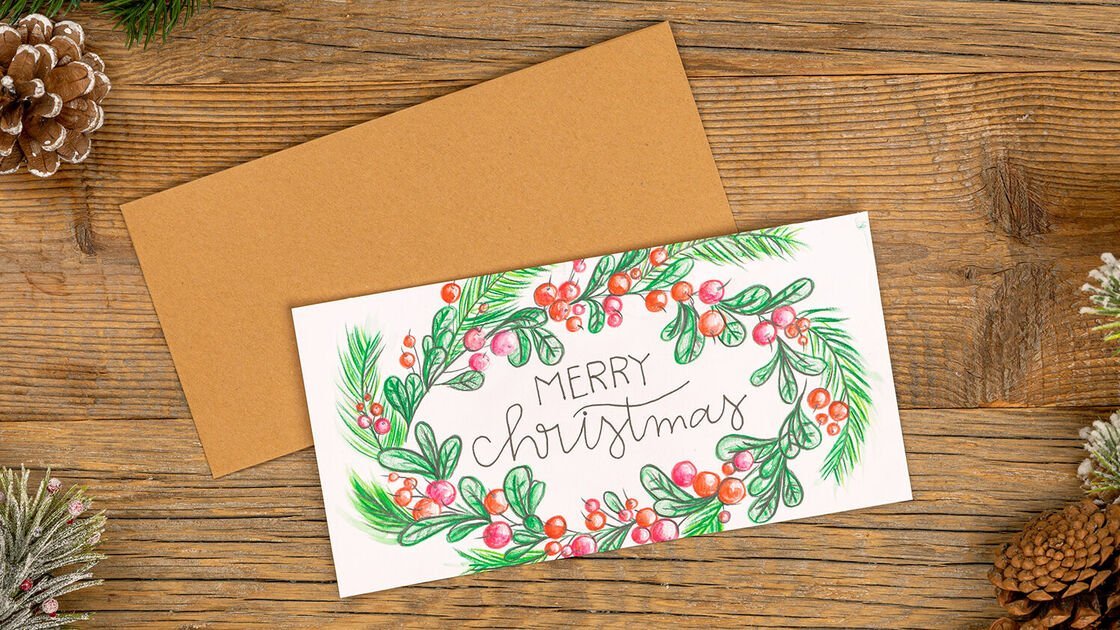 The most wonderful time of the year is just around the corner. It's easy to wish your loved ones a Merry Christmas and show them you're thinking of them with a few loving, handwritten words or perhaps even a hand-painted greeting card. A card you've made yourself is always a little more thoughtful and appreciated than simply buying one from a shop. Designing your own card is super easy. We'll show you how to paint your unique Christmas card using watercolour pencils.
What you need
Additionally required:
Watercolour paper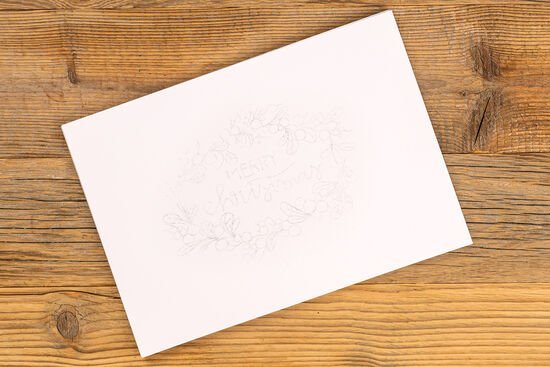 Print out the motif.
Use a soft pencil (Mars Lumograph B) to evenly shade the back of the motif template. Place the template precisely (with the front facing up) on the paper. Then trace the outline and lines using a sharpened pencil (Noris HB). This will transfer the motif to the paper.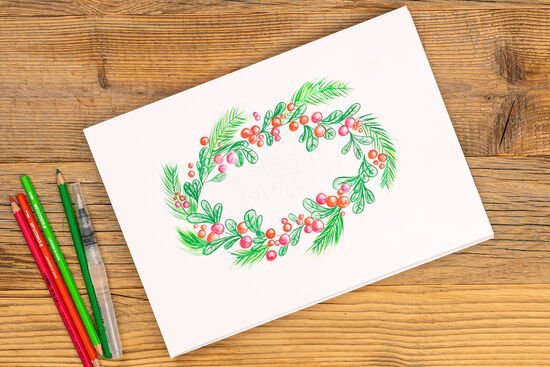 Colour the motif using the watercolour pencils.
Then carefully blend the fir branches, leaves and berries using a small amount of water and the water brush to create a wonderful watercolour effect.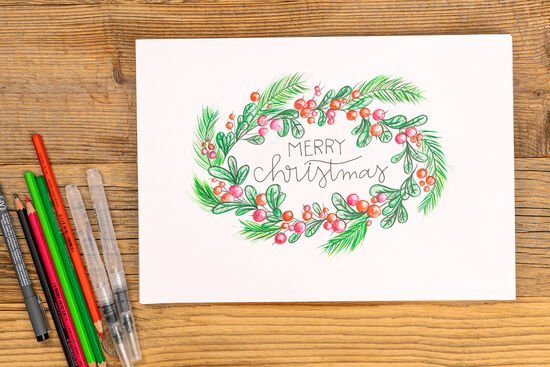 When everything has fully dried, trace the lettering with the pigment liner and add a few small details.
Your Christmas card is ready.
No time right now?
Save this article as PDF!