Christmas window design with chalk markers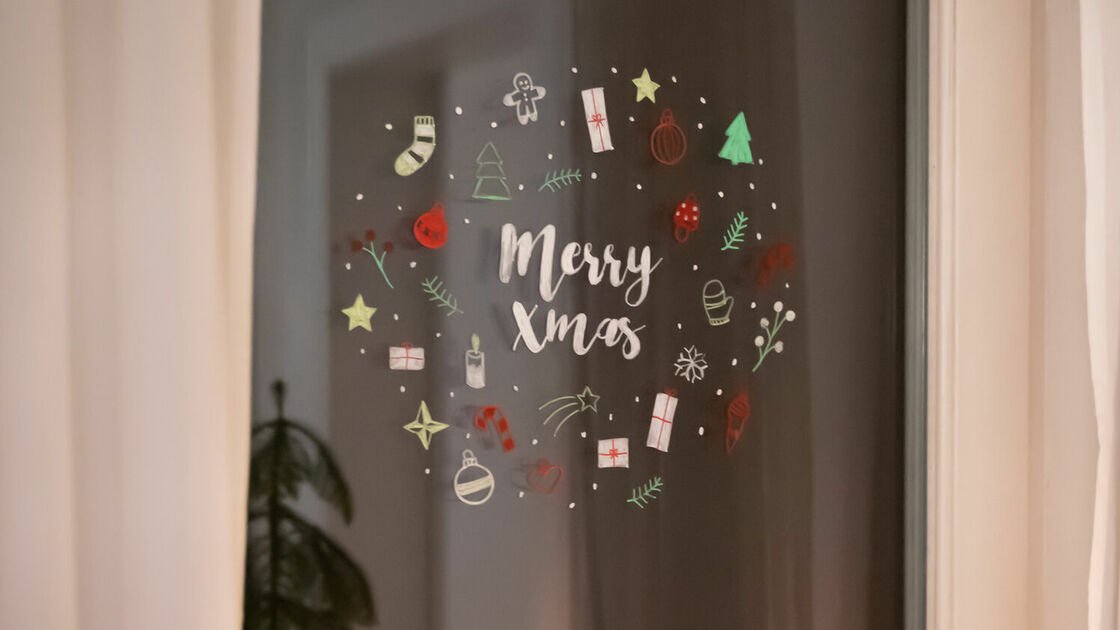 The pre-Christmas season is always a magical and enchanting time. While it's dark and cold outside, make yourself comfortable indoors with a cup of tea and cookies and prepare for the peaceful days ahead. Above all, traditional crafting before Christmas and decorating your home creates that special Christmas mood.

This Christmas window design will make the view from your window into the winter landscape even more beautiful. Thanks to the print template, you can easily repaint the motif with the chalk markers and get your home in the Christmas spirit.

An article by Vera
What you need
Additionally required:
Transparent tape or masking tape, Printer and paper to print out the template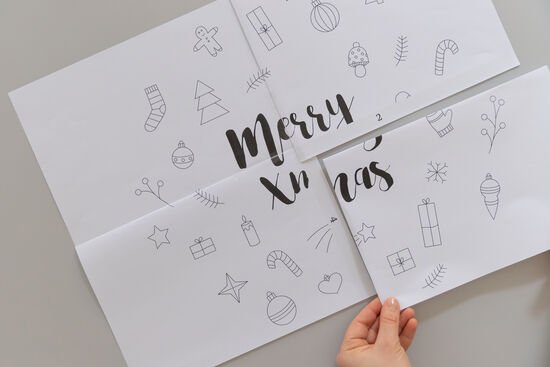 Clean your windows so that they are free of dust and grease.
Print the template in DIN A4 format. You have two options for this:
► Print out the 4-page template and connect it with adhesive tape at the numbered points. Make sure the patterns line up well. The window design then has a final format of approx. 36 cm x 40 cm.
► Alternatively, you can print out the 1-page template in any size using the Adobe Poster function, for example.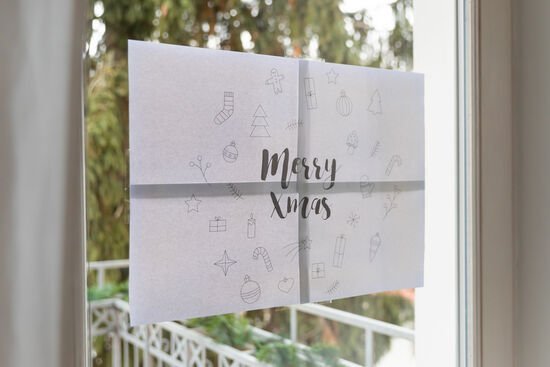 Once you have printed out the template, attach it to the outside of your chosen window with some adhesive tape.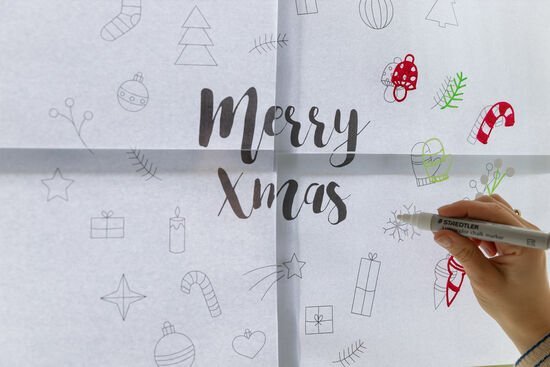 Then you can start drawing: Simply draw the template using the desired colours of the Lumocolor Chalk markers. Don't be distracted by double or triple glazed windows, and simply try to work as frontally as possible.
No time right now?
Save this article as PDF!