My name is Nadja,
Since I was a child, I've just loved drawing and painting and in that time I've tried so many different creative materials.
But so far nothing has fascinated me as much as painting floral motifs with watercolours. I didn't start until 2020. Since then, I've been working hard to improve and barely a day has gone by when I haven't picked up a brush.🎨🖌️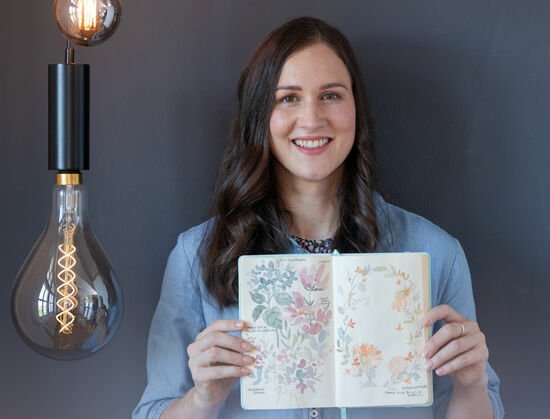 But I don't just enjoy painting myself, I also enjoy sharing the experience with others and comparing notes. That's why I opened my Instagram account @youmayalsolikewatercolor where you can find a lot my pictures.
My biggest tip for beginners:
Try not to compare yourself with others and just keep your on the ball. The most important thing for making progress is enthusiasm and taking joy in painting. The rest is really all a matter of practice.
Here I'll show you how to start painting with watercolous.