Game: Travel Across the Galaxy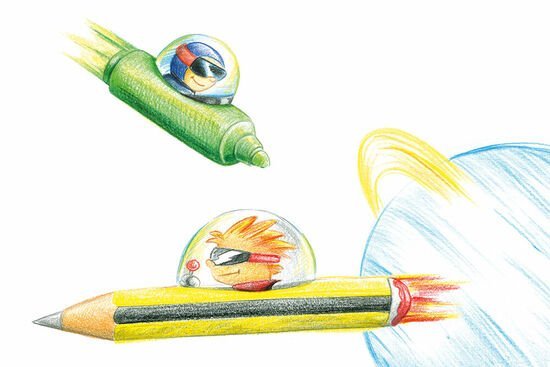 Up to three players can start the journey!
Select a green, blue or yellow counter.
The youngest player starts. The players take turn to throw the dice (moving in a clockwise direction). Players move forward by the number on the dice.
If you land on a special space, you have to follow the instructions for the corresponding colour.
If another player is already in a space, you can move the other counter back one square.
The winner is the first person to land exactly on the green planet.
No time right now?
Save this article as PDF!