Animal memory game for kids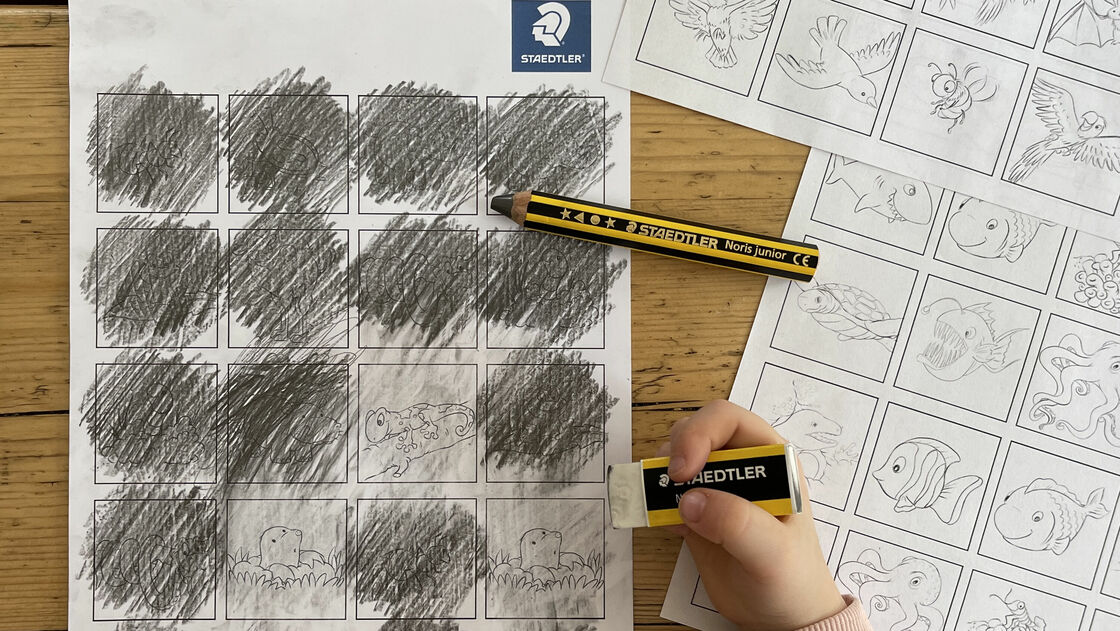 Memory games have been popular for generations. They promote memory and language skills – especially for small children – by repeating the images. Logical thinking and concentration are also encouraged. And the best part is that you don't need many stuff to play this version. You just need a Noris junior pencil (due to its thickness, it is perfect for small children's hands), an eraser and the memory template. Shading with the pencil also promotes fine motor skills, pencil posture and hand-eye coordination. The pairs are then uncovered again by erasing.

An article by Jessica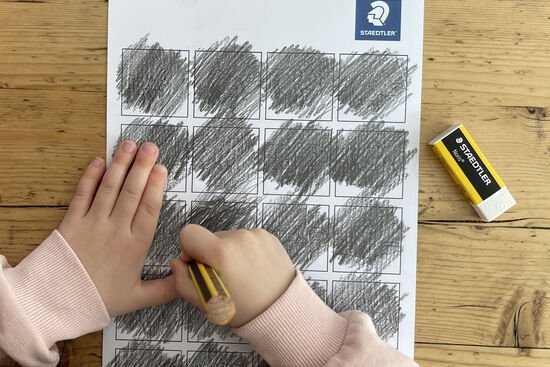 Choose your favourite theme for the memory game. Underwater creatures, land animals or heroes of the skies? Print out the desired template.
Paint over/shadow the individual images with the Noris junior pencil so that they are no longer visible. Even small children can do this very well on their own.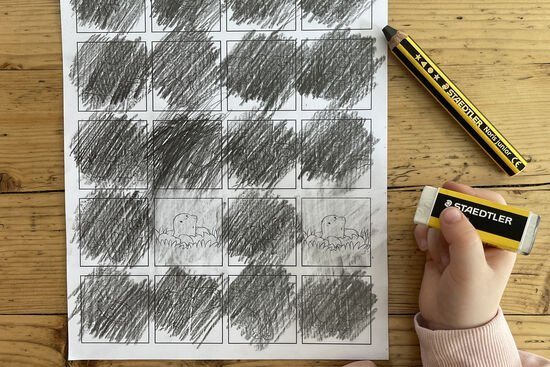 Now let the fun begin! Use the eraser to expose the pairs again. Who can find the most? The player with the most pairs wins!
No time right now?
Save this article as PDF!