Line Art images in Boho style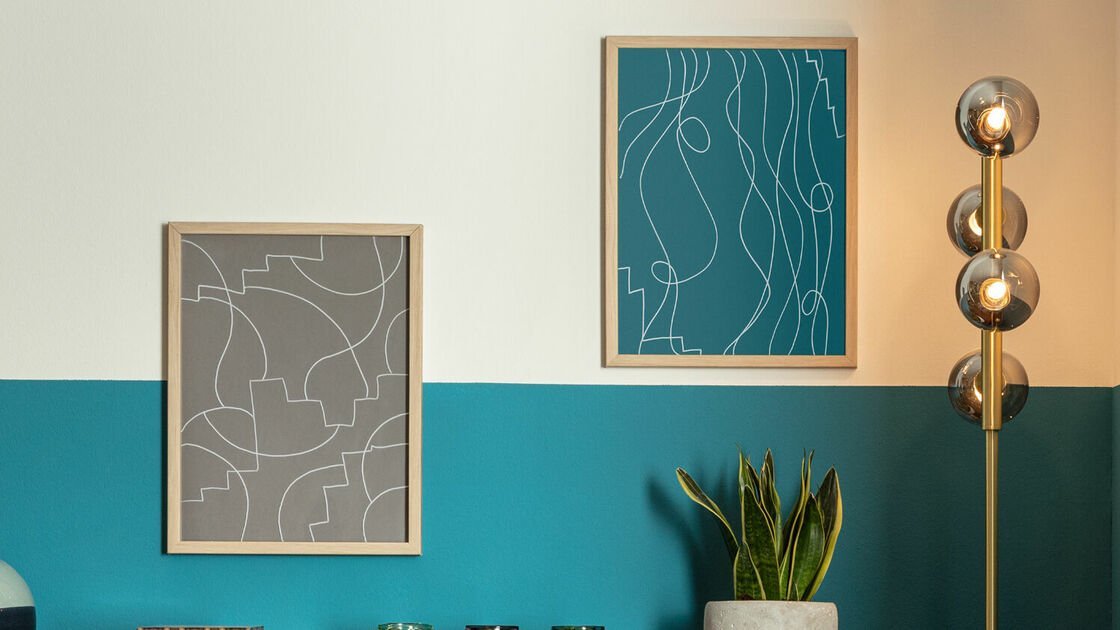 Do you have space on your wall or chest of drawers and want to fill it with a picture you designed all by yourself? Line Art Boho images offer a great opportunity – they are very easy to design yourself and can be combined with everything. Painting takes place directly on the glass, so you can easily change the background at any time and quickly create a new look. From coloured paper and fabrics to linen and jute – choose the background that suits your style.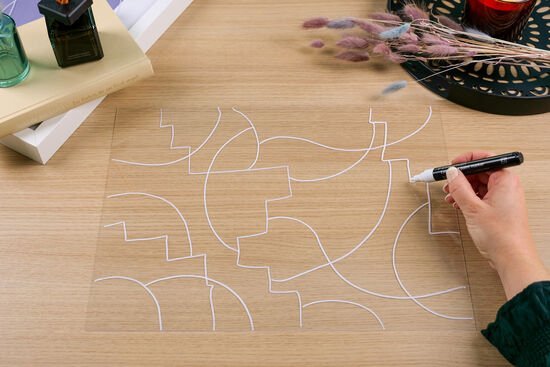 First shake the pen vigorously, then start drawing lines on the plate. You can design it just the way you want. Draw straight lines from side to side, or draw curves or stair-like lines. Semicircles or other geometric shapes are also good ideas. The more overlaps there are, the more interesting the picture becomes.
No time right now?
Save this article as PDF!