Lettering – pigment liner greeting cards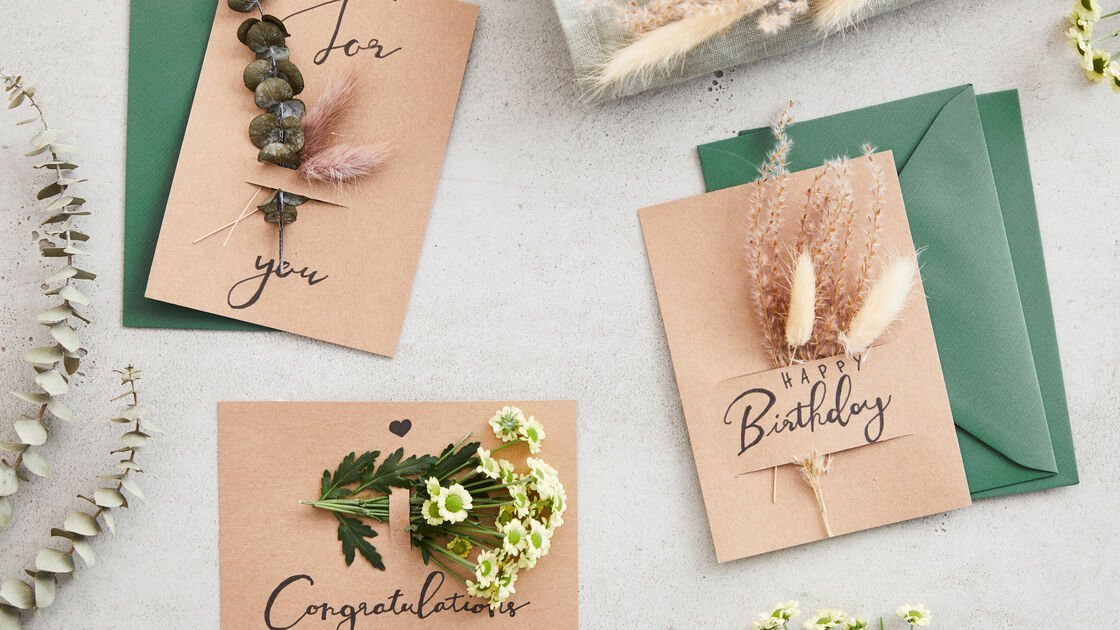 Everyone loves receiving a home-made card. No matter whether it's a birthday card, invitation or simply a greeting card – a unique card can be made in no time at all and is much more personal than a purchased one. Beautiful lettering and a twig or fresh flowers make the card truly unique. You can easily make your own DIY card using templates and the pigment liner.
What you need
Additionally required:
Ruler, template for the lettering, cutter knife, flower/twig, paper for the card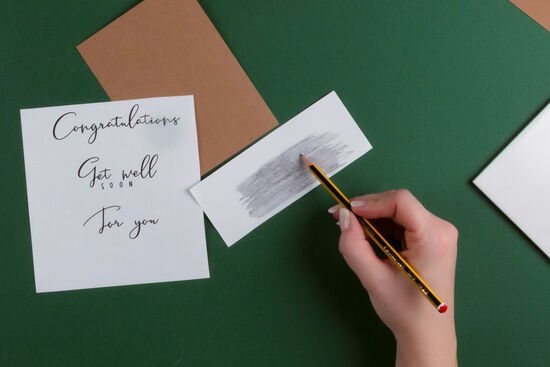 Print out the template for the desired lettering.
Shade the back of the template with a soft lead pencil. (e.g. Noris lead pencil in HB or 2B)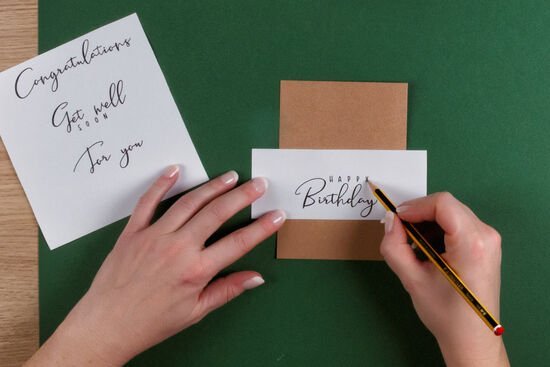 Place the template on the card and draw over the lines with a sharp pencil. This will transfer the motif onto the paper.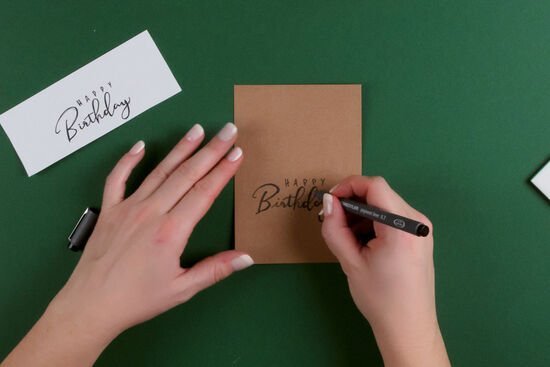 Now start tracing the letters using the light-resistant, black pigment liner in the line width of your choice.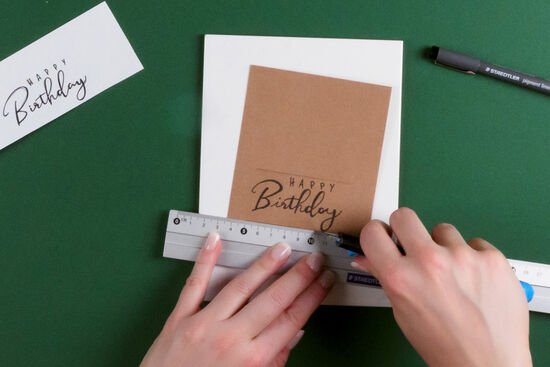 Mark the cutting edges with a lead pencil.
Use the cutter to cut along the lines. This creates a flap where you can insert fresh flowers or a twig of your choice.
And ta-da! Just like that, your greeting card is complete.
No time right now?
Save this article as PDF!