Imperfection – a minimalistic DIY canvas in wabi-sabi style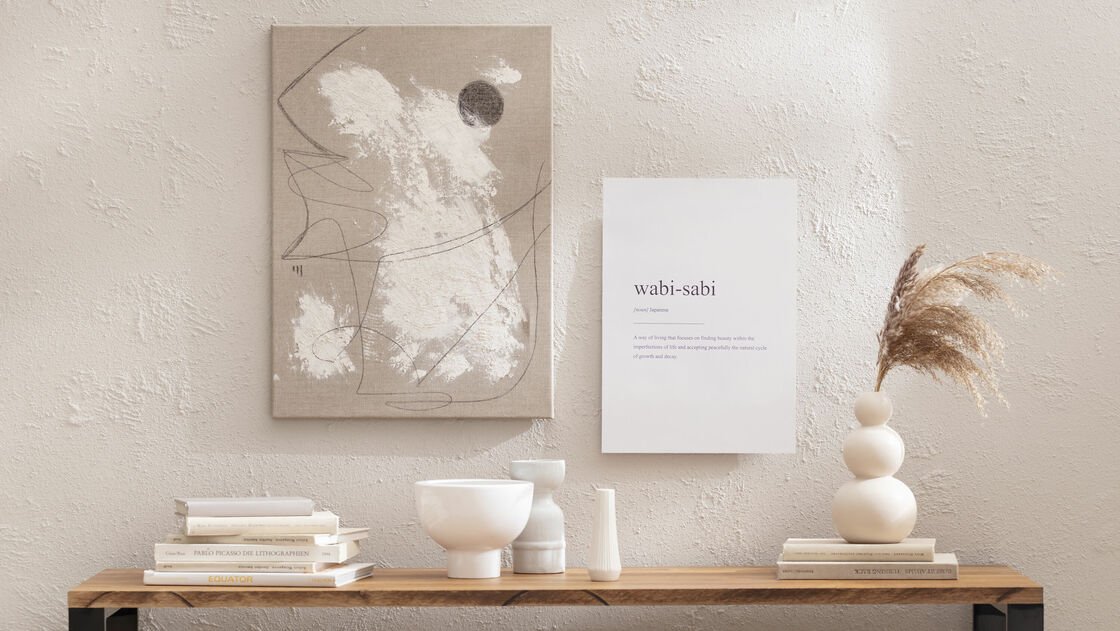 Wabi-sabi – that is the idea of finding beauty in imperfection. The idea of this design aesthetic is to show that things that are imperfect, inconsistent or incomplete are still aesthetically pleasing, and that's actually what makes them beautiful. This abstract image, created with charcoal and FIMOair, is limited to the essentials. No unnecessary elements distract from the core of the matter. Incorporating subtle "disruptions," such as a circle or short lines, invites the viewer to linger. So get started on creating your own wabi-sabi work of art.
What you need
Additionally required:
Spatula, water, decorative sand, linen canvas
Mix some decorative sand and a little water with the FIMOair. Roughly spread this mixture onto the canvas and distribute it. Make sure, however, that you leave enough free space to accentuate the linen look of the canvas. When you are satisfied with your result, the canvas must be air-dried at room temperature for one day.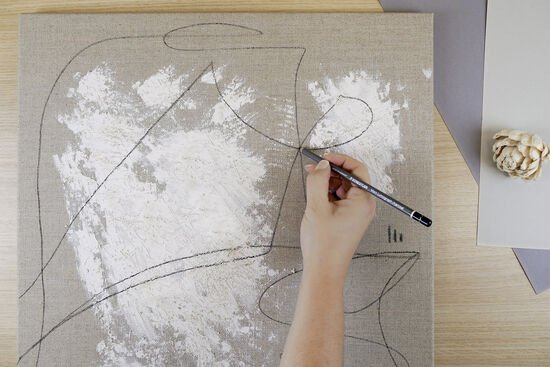 When the canvas is dry, use the Mars Lumograph Charcoal Pencil to draw some freehand lines. These can overlap or be redrawn twice as desired. Integrating individual short strokes, circles or other elements also looks good. Don't be afraid of imperfection, because it is this imperfect that creates excitement in your design concept.
No time right now?
Save this article as PDF!