DIY dried flower holder made of FIMOair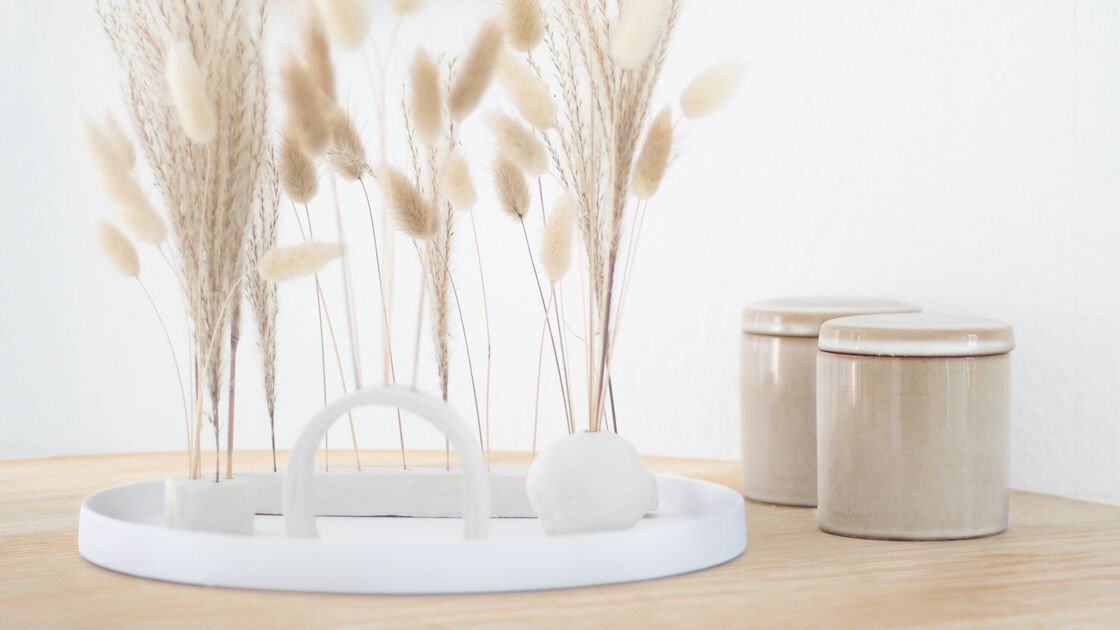 Want to make your flowers last forever, while displaying them beautifully? With FIMOair, you can easily create an aesthetically appealing flower bar for your dried flowers.

An article by Mone
What you need
Additionally required:
Baking paper or smooth working surface, Skewers, Bowl of water to moisten fingers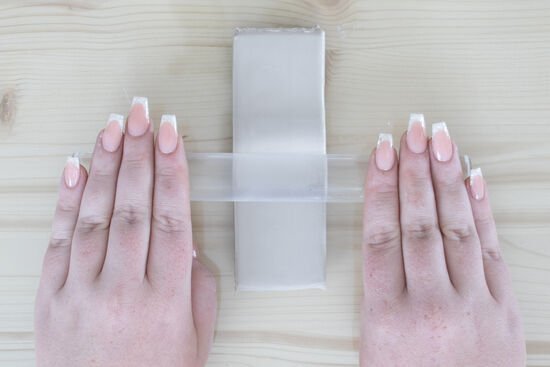 Lay out some baking paper and cut through the FIMOair block in the middle. Start by kneading the FIMOair thoroughly with your hands and a little water. Then roll out the mixture into a sheet with the acrylic roller.

Tip: To achieve an even thickness, you can place one pencil on each side of the clay being rolled out. The acrylic roller will roll over the pencils and distribute the FIMO clay evenly.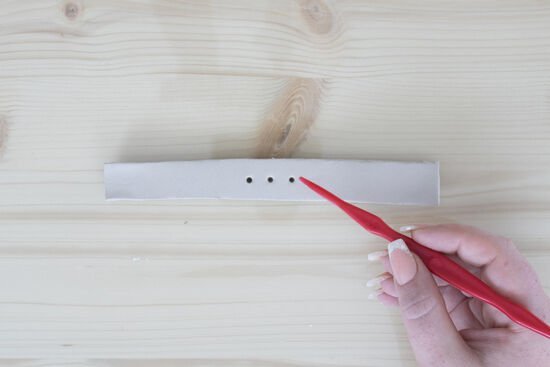 Now you can cut a strip with the knife and make a few holes with the modelling tool or a skewer. Make sure that the holes are the right size and deep enough to hold your flowers and prevent them from falling out. Then smooth the edges with a little water and the modelling tool.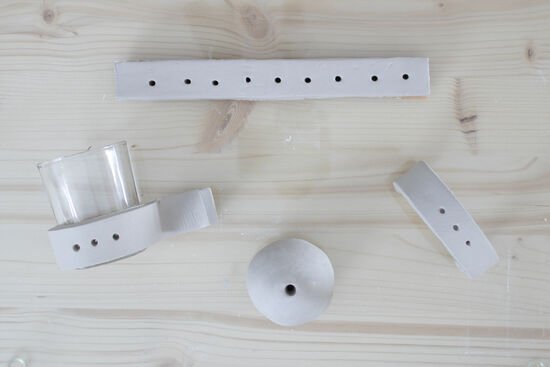 Of course, you can also model other shapes. A ball, strips, cubes or curved shapes – there are no limits to your creativity. Let your flower holder dry at room temperature for at least 24 hours.
No time right now?
Save this article as PDF!