Painting exercises for kids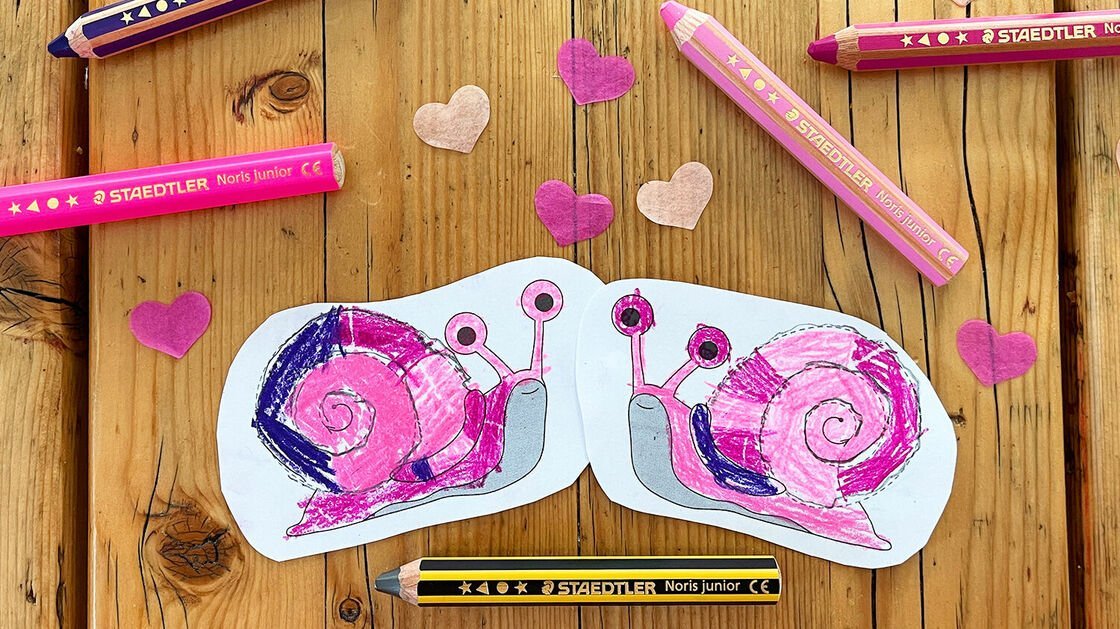 Painting and writing exercises are essential to the learning process, which is why kindergarten children start with exercises drawing basic spirals, shapes, circles, and so on. Fine motor skills are encouraged and the correct pen position is practised. It trains important movements of the arm and hand, as well as the hand and eye. When these basic skills are honed, it's even more fun to create more complex characters, which can also be coloured in.

An article by Jessica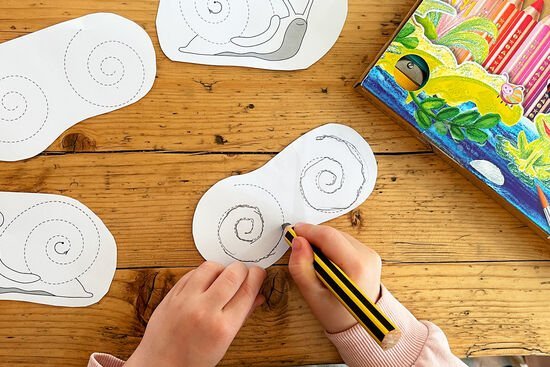 Choose online some templates with different shapes and motifs. These can be lines, circles, arches, bows, garlands or animals, like cute snails.
You're ready to go! With the Noris junior pencil it's particularly easy to carry out the exercises. It is extra large and thick, ideal for small children's hands and extra resistant to breaking, thanks to its very thick tip.
No time right now?
Save this article as PDF!