About the content
Clay is the most widely used industrial plasticine in the world. The automotive industry, in particular, depends on 3D-clay models. Now, the first ever practical textbook on working professionally with industrial styling clay has arrived (in partner- ship with the manufacturer STAEDTLER). In this book, the au-thor, a former design modeler in the automotive industry and current teacher at Selb Technical College, compiles his exten- sive knowledge on the topic of clay. The book not only sets out core theoretical and practical principles to support and encourage beginner modelers as they start out, with illustrated descriptions, workshops, tips and glossaries, it is also an in- valuable resource for experienced design modelers, product designers and clay enthusiasts, offering exclusive behind-the- scenes insights.
Essential reference book for the design industry
Everything about modeling in transportation and product design
Details
Ed. STAEDTLER Industrieplastilin GmbH
Author: Jürgen Heinl
German / English
304 pages, hardcover
288 photos and illustrations
20 × 26 cm / 7.9 × 10.2 in
ISBN 978-3-89986-388-8
€ 49 (D) / $ 69
October / US: December 2023
The coherency of the whole
The visual attraction of a form is validated by the desire to touch it.« Product designers know this key principle. And so no matter how virtual and digital industrial production has become today: In product design, the decision-making processes still call for physical models... Models you can touch, depictions of design ideas that can be experienced emotionally and haptically, three-dimensional models made of clay.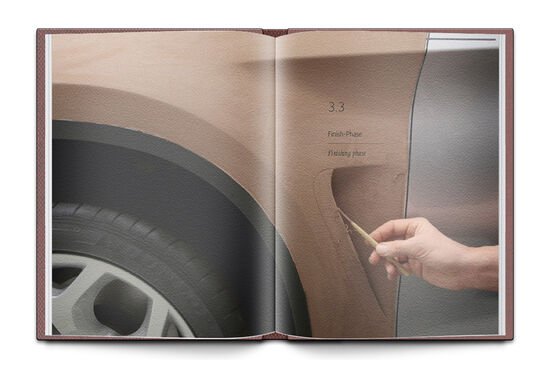 Until the model shines silver
There is always a good idea at the start of any good product design journey. This is undeniable. However, just being creative is not enough. When developing ideas, industrial designers must not only respond to a variety of technical and economic constraints, but they must also be able to convey their visions and ideas to the clay and CAS modellers. But, how do you convey a product concept? Even in the twenty-first century, some may be surprised to learn that most product designers first reach for a pencil and sketchpad.
A good design drawing has both an advantageous and exciting viewpoint, for example, so that the object appears light, slender, and elegant. Focus: The formal and functional focus should be close to the viewer. This can be achieved by means of a third vanishing point or a reinforced outline – a concept sketch is given license to exaggerate this.
Lines: Thick lines can be used to represent the main volumes. Thin contour lines (sections) can be drawn to emphasise the form and give it personality.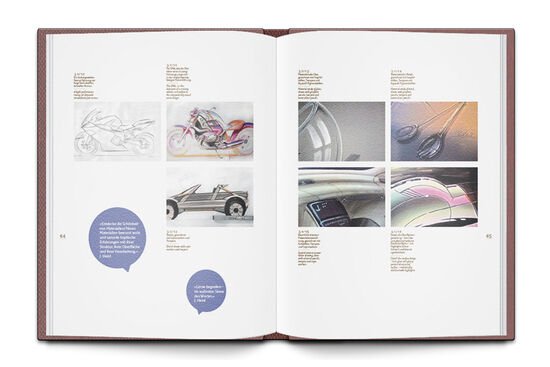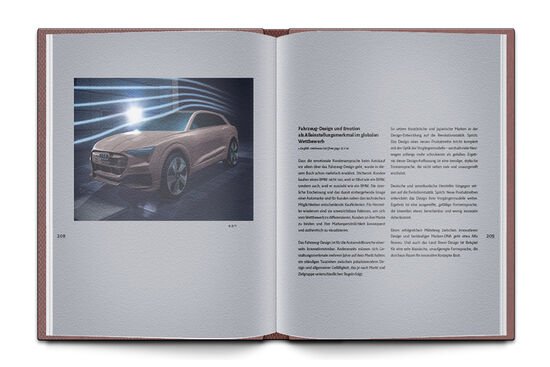 Model smooth surfaces with blades
The blades are used to smooth out rough surfaces: The serrated side of the blade is first used to roughly skim the surfaces, i.e. to remove the most serious wrinkles and scratches. The final surface smoothing is then carried out with the non-serrated side. This finish is only complete when the test with Dynoc foil shows no more unevenness and the surface »runs perfectly«. Which of the many blade variants used by the modeller depends on the surface and is decided by a modeller according to experience and personal preference.
Getting started on Clay — Workshops
If you want to become a top modeller, you need to practise, practise, practise.