Lettering with colour gradient "Confetti"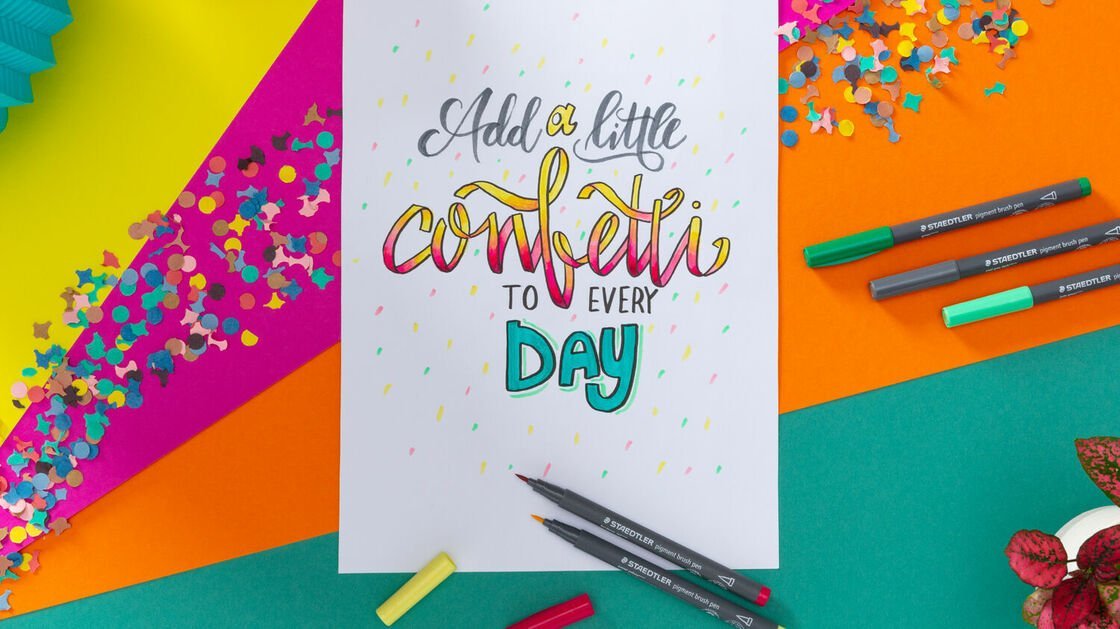 "Words are images of the soul," Goethe said.
Typography wall art can be used to make powerful statements. The lettering slogans can make us smile and steer our thoughts in a positive direction. You can already get the good mood started just by designing the fonts. Use the pigment arts pens to create great colour transitions and gradients. Have fun following along!

An article by Claudia
What you need
Additionally required:
Smooth paper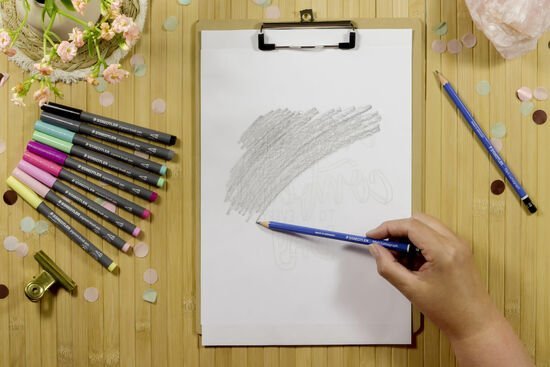 Print out the motif template.
Use a soft pencil (Mars Lumograph, 8B) to evenly shade the back of the template motif.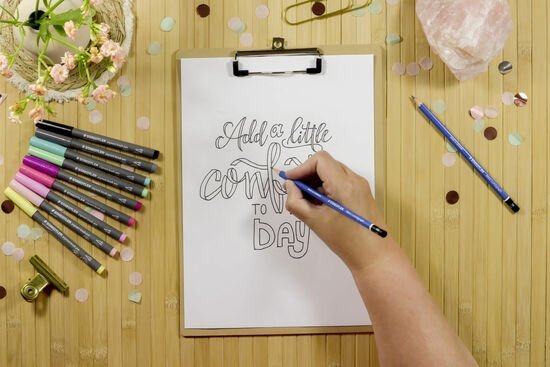 Precisely place the template (with the front facing up) on the paper. Then trace the lettering using a sharp pencil (HB). This will transfer the motif to the paper. Before removing the template, lift up the bottom corners and check that all the lines have been transferred.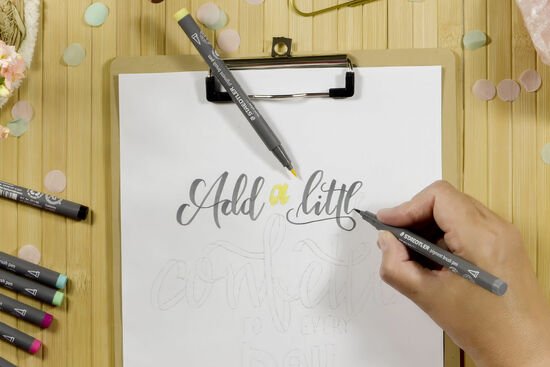 Use a dark grey pigment arts pen with a brush tip to add flair to the calligraphy font and colour the middle letters in light yellow.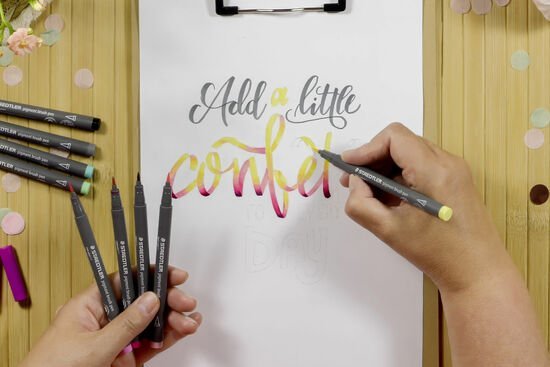 For the word 'confetti', use several different coloured pencils, ranging from yellow to pink, hot pink and a dark berry shade. Colour the 'c' in the top third light yellow, the next piece light pink and blend the transition with light yellow.
The next bit becomes hot pink and then blend the transition with light pink. The lower part of the letter is given the berry colour shade and is blended with hot pink. Proceed in the same way for each letter.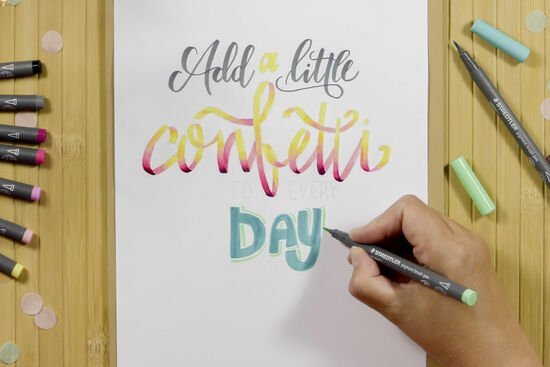 In the next step, trace the print letters with the black pigment arts pen. Colour the word 'DAY' in turquoise. Colour the area twice so that no lines are visible. Highlight the right side of the letter with the light green pen.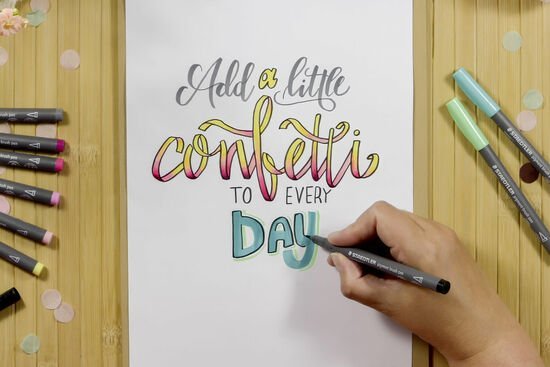 Then border all the coloured letters with black. Be careful not to press the tip of the brush too hard so that the strokes do not become too thick. As a final touch, dab coloured dots onto the background as confetti.