pigment arts pen - Create a bontanical drawing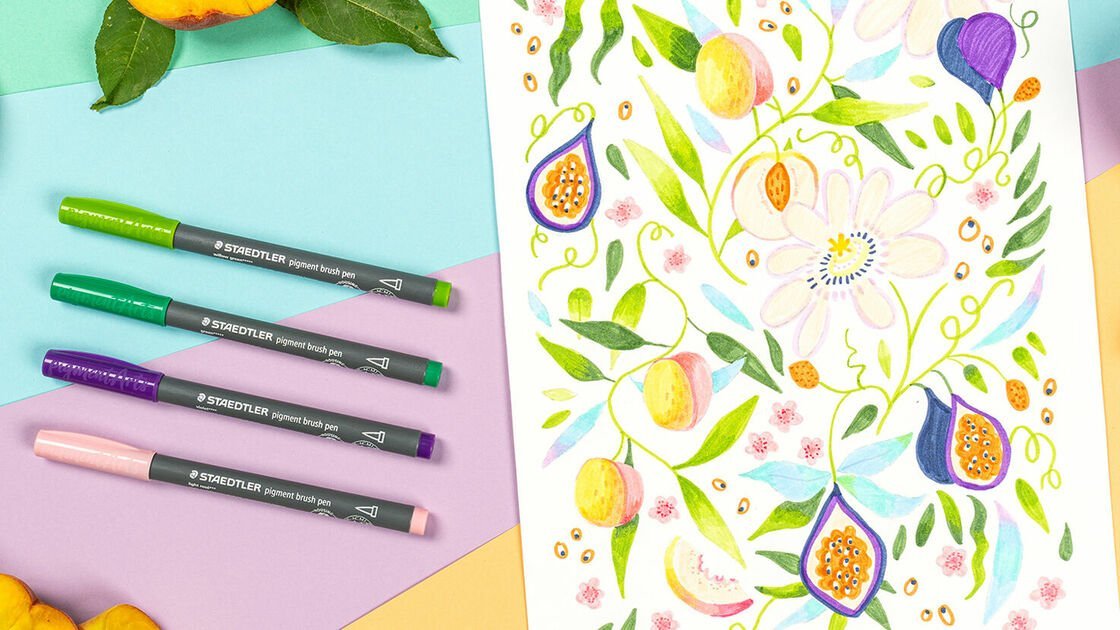 Bring a fresh breeze into your home with this colourful poster of botanical motifs. The summery design with passion fruits and peaches makes for a real eye-catcher in any room. Using STAEDTLER pigment arts pens, you can quickly create this bright, colourful image yourself. Feel free to try other substrates, as the ink is not only extremely light-resistant, but also waterproof on many surfaces.

An article by Claudia
What you need
Additionally required:
Smooth paper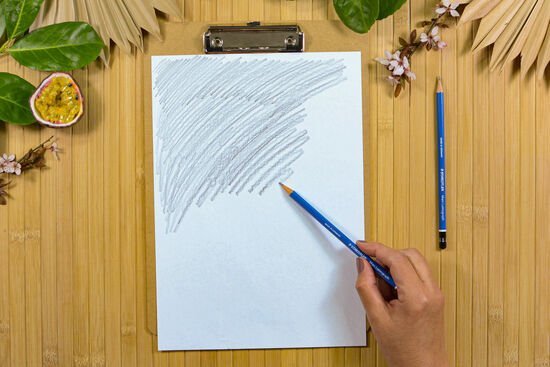 Print out the motif template.
Use a soft pencil (Mars Lumograph, 2B) to evenly shade the back of the template motif.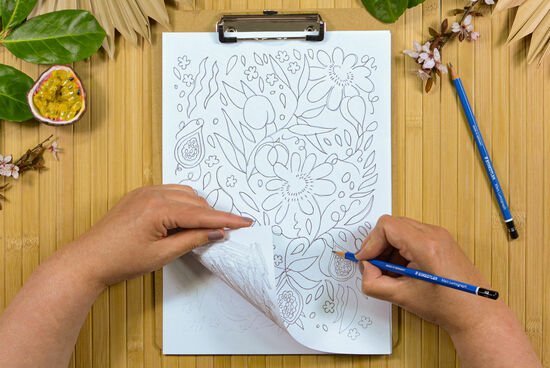 Precisely place the template (with the front facing up) on the sketching paper. Then trace round the motif and the lettering using a sharp pencil (HB). This will transfer the motif to the paper. Before removing the template, lift the bottom corners and check that all the lines have been transferred.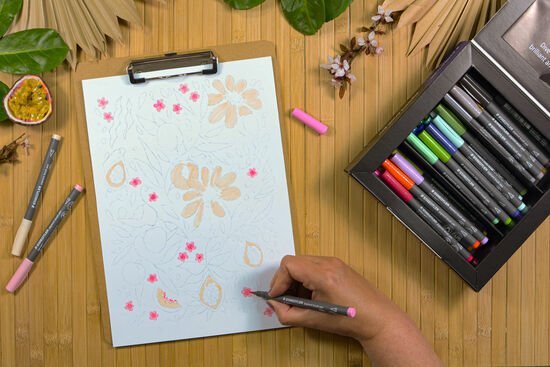 Start with the pulp and petals of the passion flowers. Colour the petals in light pink and darker pink.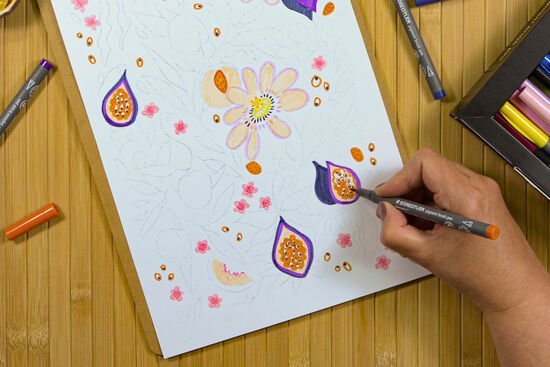 Then colour the skin of the passion fruits purple and blue. You can colour the inside of the fruit with orange-brown. The seeds are kept white and given a blue dot. The beige petals have a light purple border.
Colour the peaches with a gradient. Fill one side of a peach with light yellow, cover part of it with light pink and quickly smudge the colour with the light yellow. Colour the other half of the fruit light pink and create pink shading.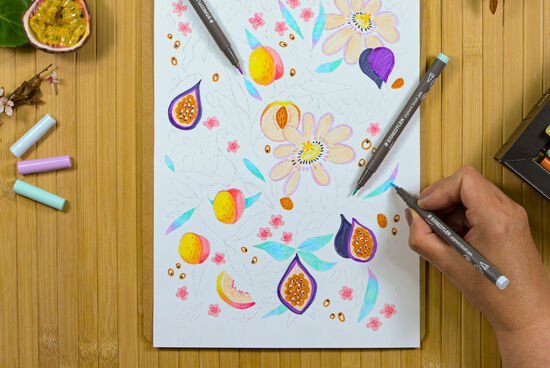 Some leaves have a pastel colour gradient. The colours need to be quickly blended together for this watercolour effect. Use light blue, light purple and mint green.