DIY vase – creative ideas and guide to unique decoration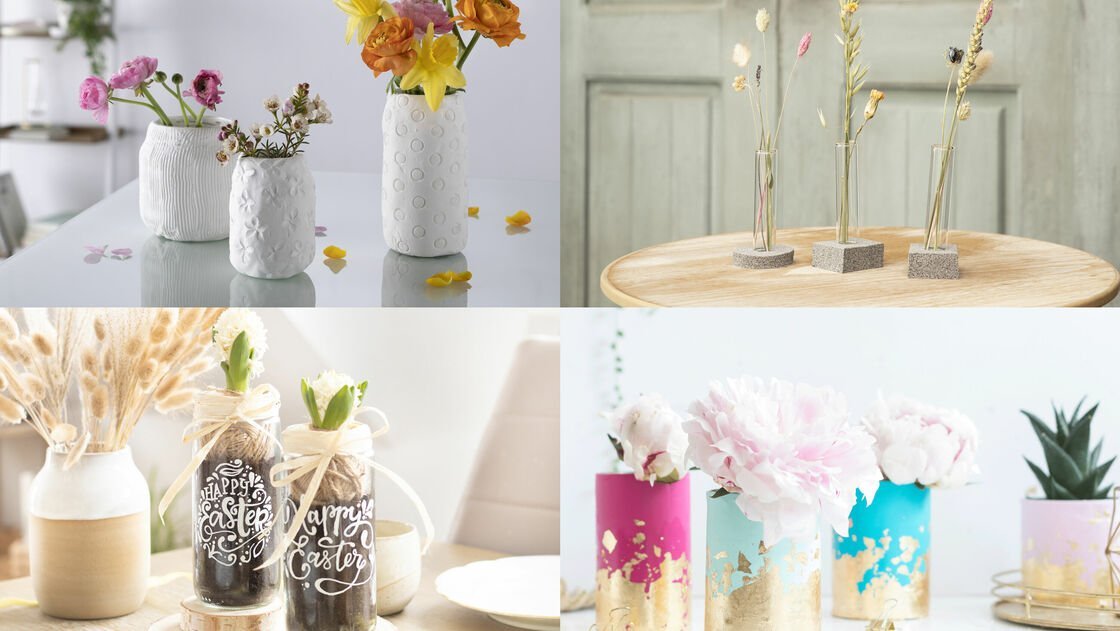 If you're looking for a unique decoration for your home, why not consider a DIY vase you've created yourself? With only a few materials and a little creativity, you can create beautiful and individual vases that are sure to turn heads. In addition to the beautification of old vases, new vases can also be created from glasses, glass bottles or cans – the possibilities are almost endless.

► Here you will find a wide range of instructions and tips on how to make your own vases quickly and easily. We'll show you ✓ DIY vase ideas ✓ materials needed ✓ techniques to make your own vases shine.
Whether you're a beginner or advanced DIY enthusiast, we've got a guide to suit your style and skill level. Let your creativity run wild and create your own vases that will not only brighten up your home, but also impress your guests.