DIY Lettering "Smile"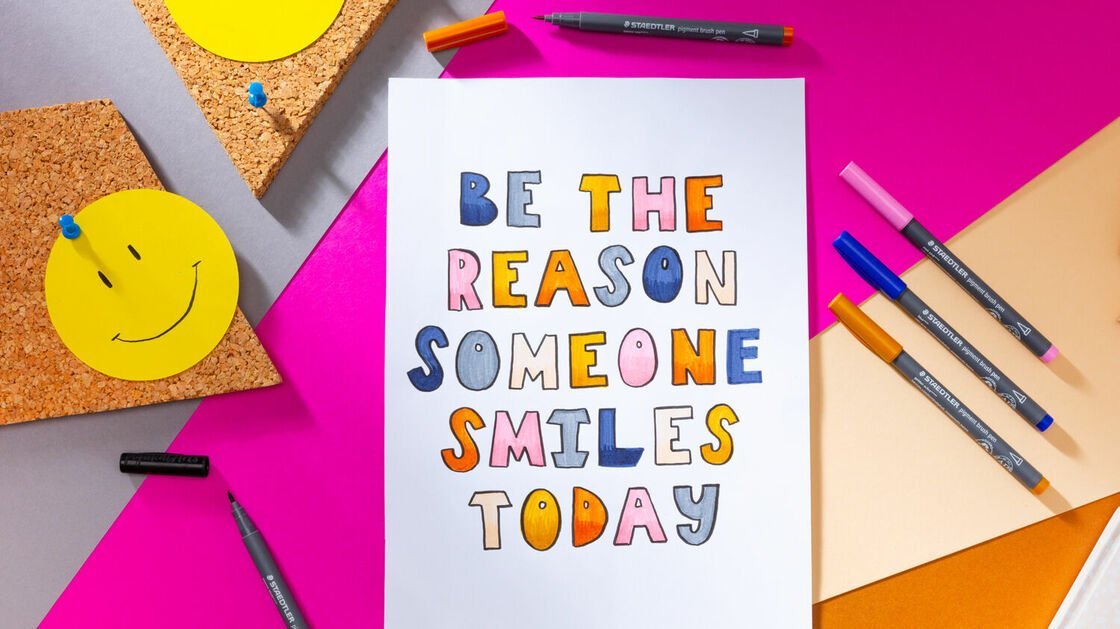 Lettering is an art form that turns the alphabet into beautiful, expressive designs. It's a creative way to express your personality, mood or message.
This lettering project is a positive and inspiring message to share with others. You can use the pigment arts pens to write the lettering on paper, a mirror or a card – and then give it as a gift. And who knows, maybe you'll even make someone smile with your message.

An article by Claudia
What you need
Additionally required:
Smooth paper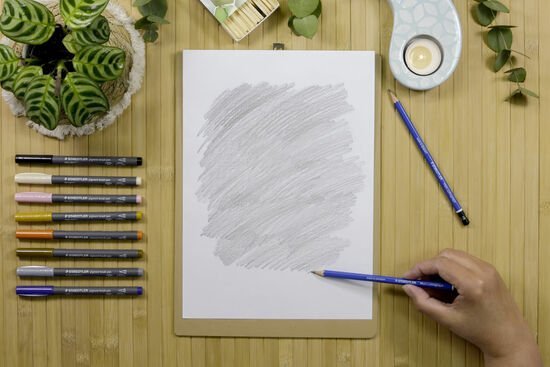 Print out the motif template.
Use a soft pencil (Mars Lumograph, 5B) to evenly shade the back of the template motif.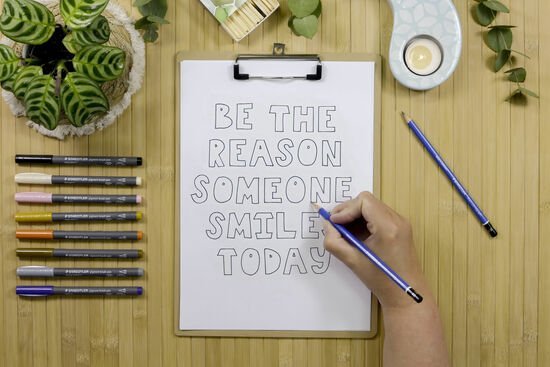 Precisely place the template (with the front facing up) on the paper. Then trace the letters using a sharp pencil (HB). This is how they transfer to the paper. Before removing the template, lift the bottom corners and check that all the lines have been transferred.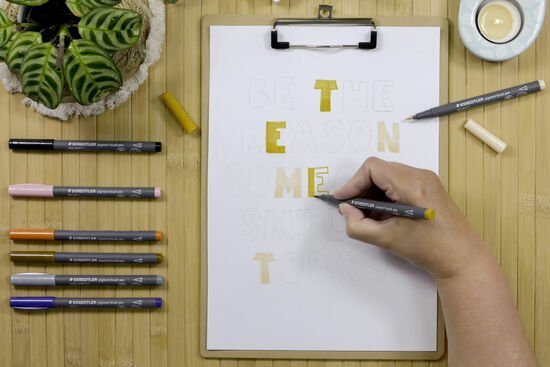 Start with a beige pigment arts pen and colour in the sand-coloured letters. Colour over the areas twice so that there are no white spots remaining. Go over the lower part of the letter a few more times to make it darker. This results in a variation that creates the desired watercolour effect. Do the same with the ochre coloured pen.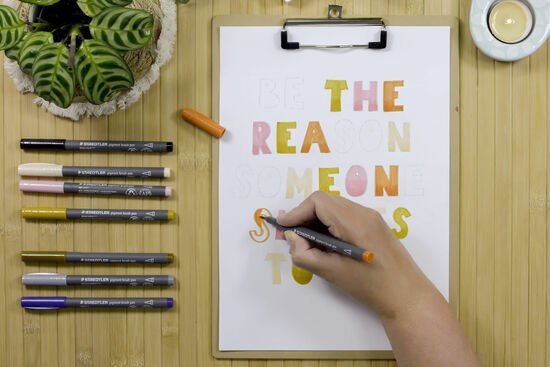 Use the same technique for the light pink and orange letters. This makes the letters look very lively.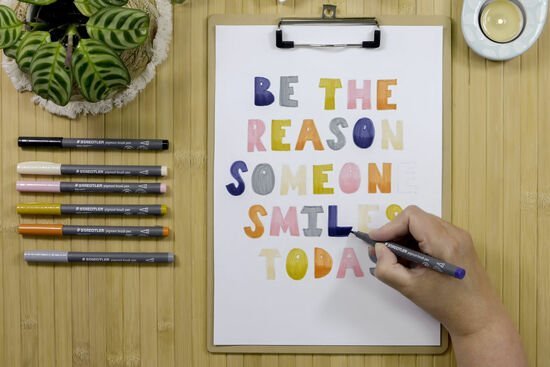 Also colour the dark blue letters with a gradient. Only the light grey letters are coloured without a gradient technique.