Monochrome drawing – beetle with dotwork drawing technique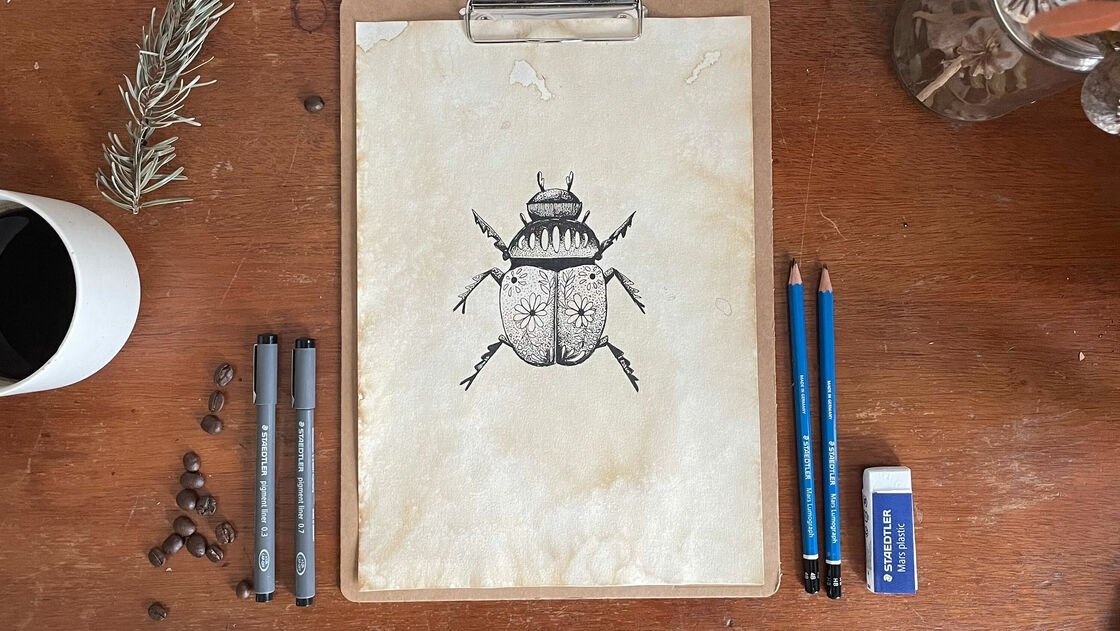 Welcome to the world of dotwork – a technique that is especially suited to vintage motifs. In this tutorial, you will learn more about dyeing paper with coffee and how to draw a beetle step by step using the dotwork technique. It's a great way to create a monochrome image for your home!

An article by Tanja
What you need
Additionally required:
Instant coffee powder
Kitchen paper
Large brush
Water
Watercolour paper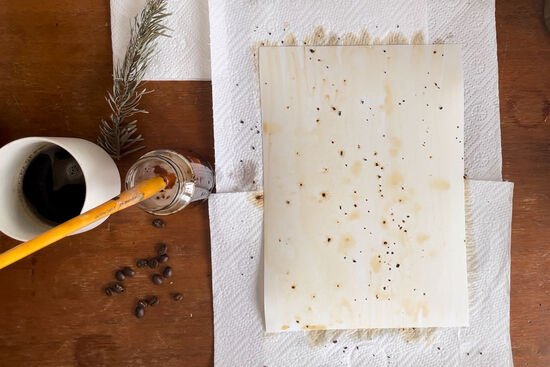 Dye the paper
Mix instant coffee powder with water (the less water, the darker the colour) and apply it to your paper with a thick brush. You can also achieve a special look by using a drip technique or by spreading the powder in places directly on the paper. Important: now let the paper dry well!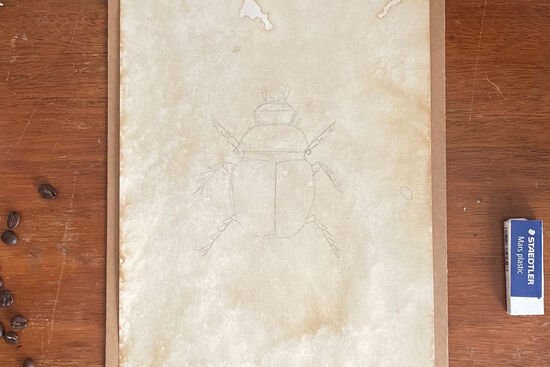 Copy the template
Print out the beetle motif. Use a soft pencil (STAEDTLER Mars Lumograph, 4B) to evenly shade the back of the template motif. Place the template (with the front facing up) precisely on the drawing paper and then trace the outlines and lines with the sharpened pencil (HB).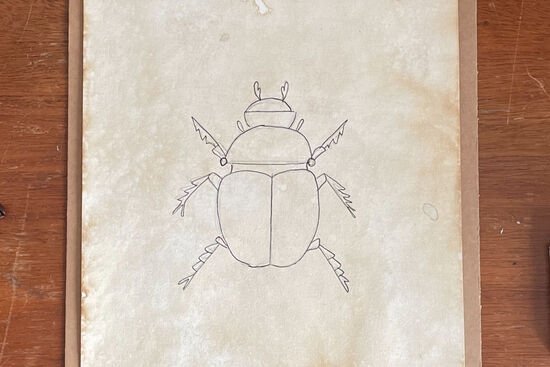 Follow-up with the pigment liner
Check whether all lines have been transferred and then trace the pencil lines with the STAEDTLER pigment liner (in line width 0.3).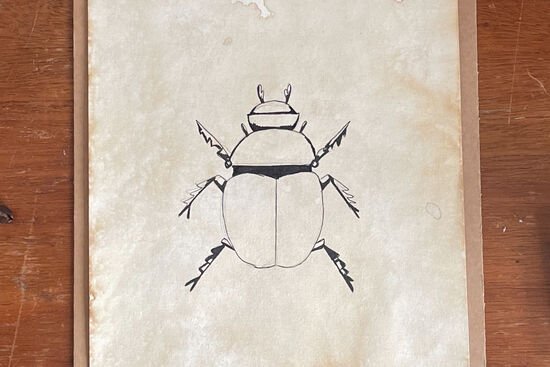 Colour in blank areas
Partially colour in the legs of the beetle and the middle section and leave some areas free. Dotwork technique will be used at these points later.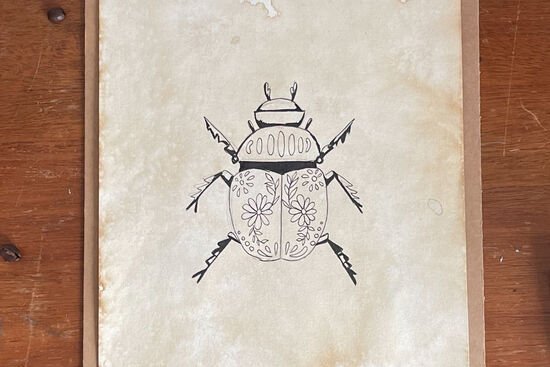 Insert pattern
Let your creativity run wild and draw (floral) patterns in the beetle's shell. These can, but do not have to, be symmetrical.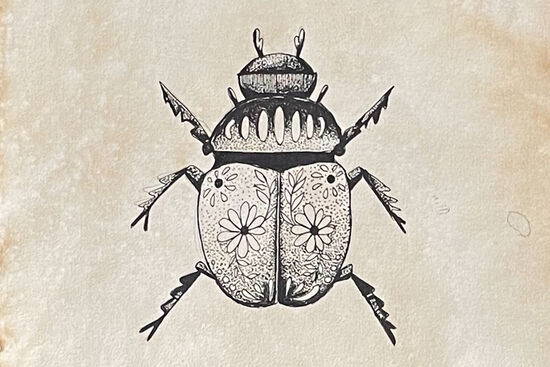 Fill areas with dotwork
Dotwork is about filling areas with many small dots. The STAEDTLER pigment liner in line width 0.7 is best suited for this. Use quick hand movements to put the dots on the paper. Make sure that you set the dots closer, where the spaces are already filled, and then increase the distances more and more. This gives the effect even more impact.
No time right now?
Save this article as PDF!