DIY "Anemone" flower earrings made of FIMO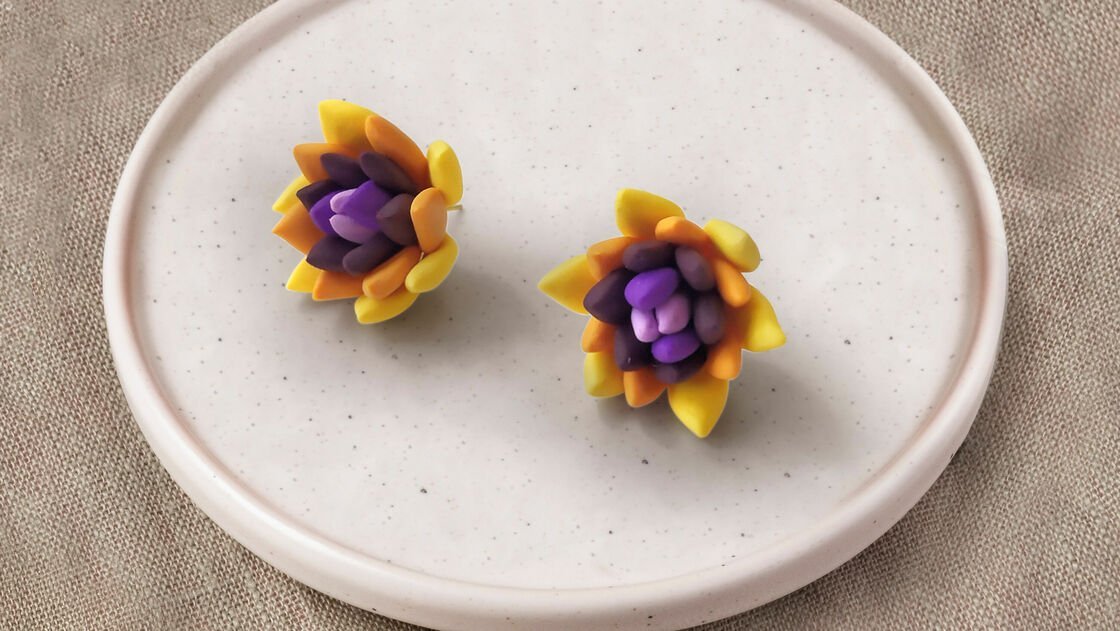 Beautiful earrings in the bold shades of yellow, orange and purple are easy to make with FIMO soft. The earrings are reminiscent of beautiful anemones and truly catch the eye. This homemade FIMO jewellery is not only highly unique but also very quick and easy to make.

An article by Karina
What you need
Additionally required:
ear studs, super glue, toothpicks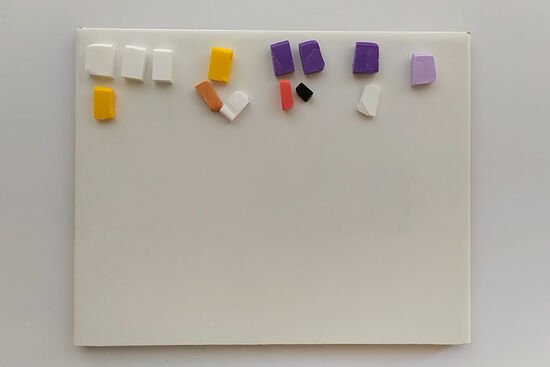 First arrange all FIMO soft colours. You will need 1 strip of FIMO soft lilac. Of all the other FIMO soft colours, you will require the following quantities in order to then produce 4 mixed colours.
Mixing recipes:
Mixed colour 1: 3 white strips, 1 strip sunflower
Mixed colour 2: 1 strip of sunflower, 1⁄2 strip cognac, 1⁄2 strip white
Mixed colour 3: 2 strips of plum, 1⁄2 strip indian red, 1⁄8 strip black
Mixed colour 4: 1 strip of plum, 1 strip of white
Knead the FIMO soft colours for each mixed colour until a new, uniform colour shade has been created.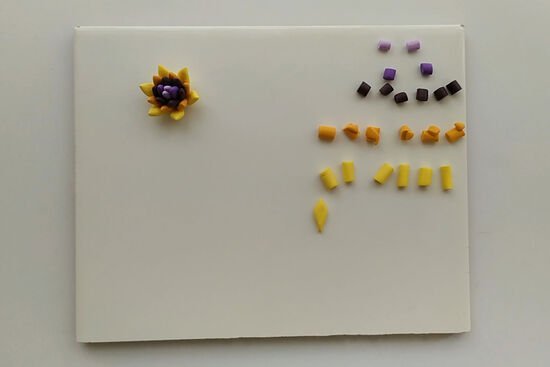 Now roll each of the five colours into a thin string and cut seven pieces of the same size. These pieces now have to be shaped into small drops/flower petals.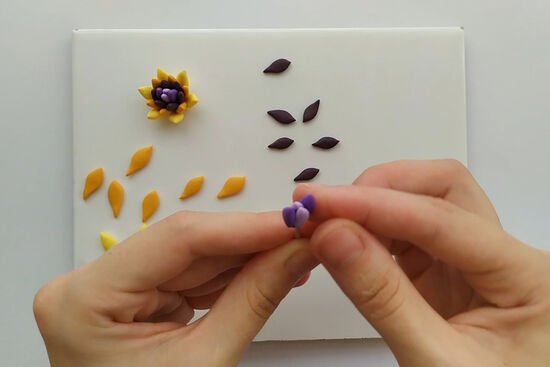 Take the toothpick, place the two lilac-coloured petals at the tip of the toothpick and press them around it. Repeat this with all the colours so that each colour is arranged in a circle around the centre of the flower.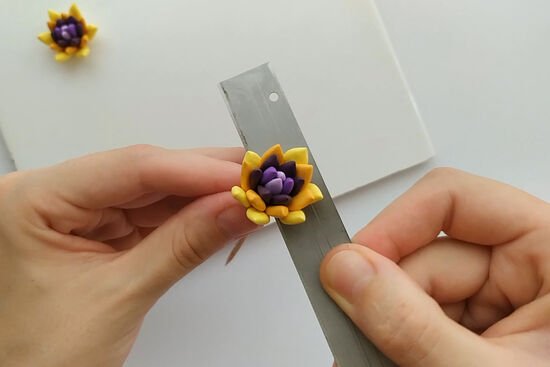 To create a straight surface, cut a piece off at the base, using the blade. The ear stud is later glued on here.
Repeat for the second ear stud. Now harden both flowers in the preheated oven for 30 minutes at 110°C.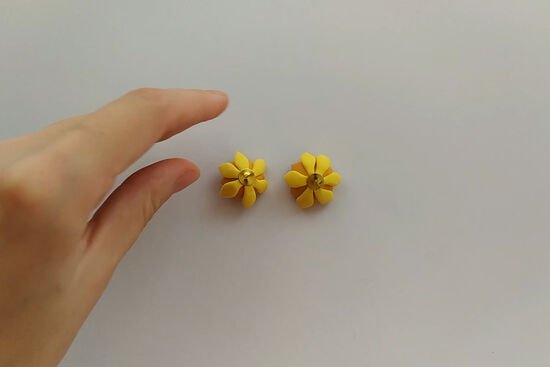 Let everything cool down properly. Now the ear studs can be glued in place with super glue and your individual anemone flower earrings finished.
No time right now?
Save this article as PDF!