Easter DIY idea for children: Make colourful Easter eggs with clothes pegs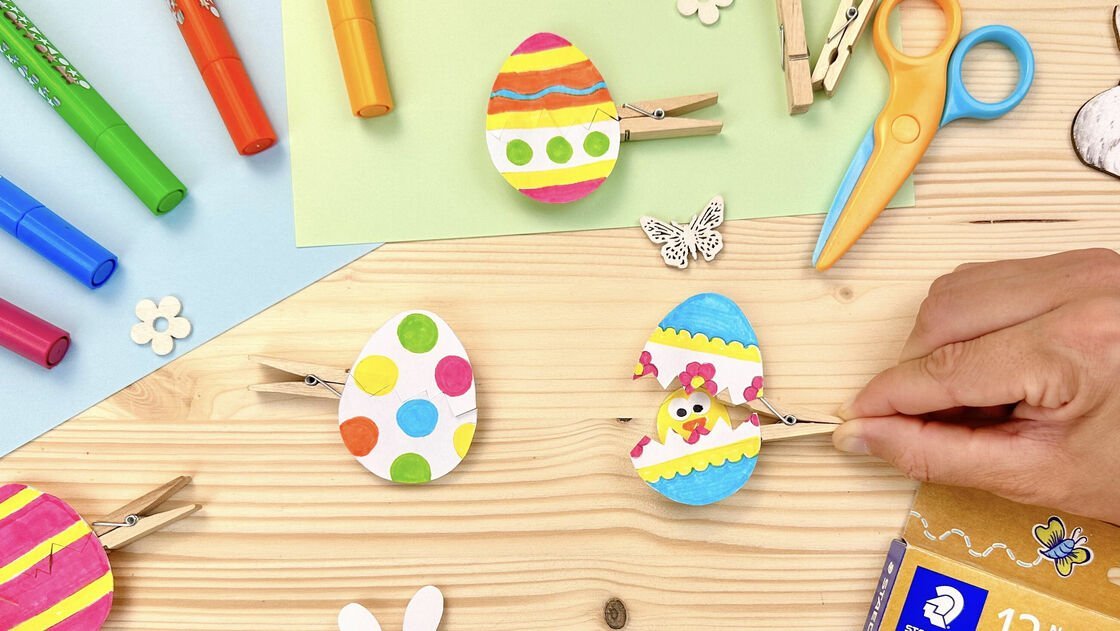 Easter is just around the corner. These fun and colourful clothes peg Easter eggs are fun for children to make and can also be used as colourful Easter decorations. Children learn to be creative when painting, with spatial imagination and hand-eye coordination playfully developed. With the STAEDTLER Noris Jumbo fibre-tip pens, the colourful Easter egg pegs are a child's play to decorate so they bring colour into your home.

An article by Maiken
What you need
Additionally required:
Wooden clothes pegs, craft glue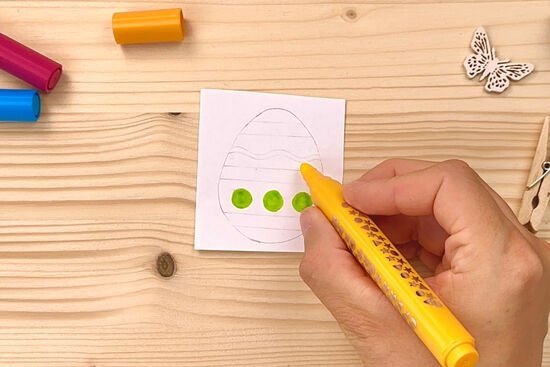 Print out the template with the Easter eggs and then starts the creative part. Use the Noris Jumbo fibre-tip pens to colour in the Easter eggs. Let your creativity run wild. The more colourful, the better.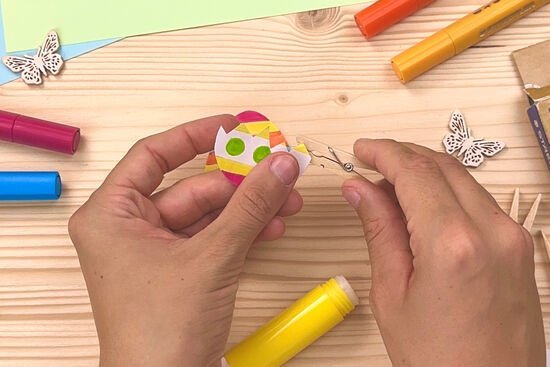 Glue the egg onto the opening end of the clothes peg. Make sure that the top half of the egg is glued to the top half of the clothes peg and the bottom half is glued to the bottom half of the clothes peg. Otherwise, the peg can't be opened and closed as usual.
Tip: To add a little element of surprise to the egg, you can also glue a small chick to the back of the bottom half of the egg.
No time right now?
Save this article as PDF!