Countryside-chic upcycling – a watering can becomes a cute flower pot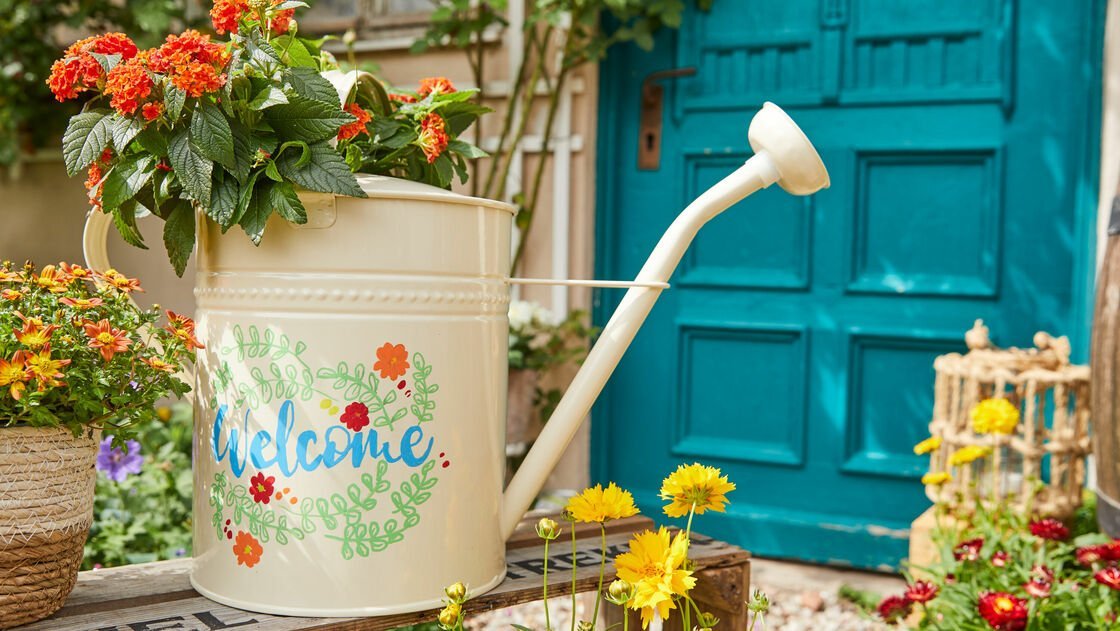 When the weather is good, we want to spend more time outside in the garden or on the terrace. Perhaps you could find an old watering can in the basement or shed to transform into a beautiful decorative object – with a bit of a "makeover". Complete with beautiful lettering and seasonal plants, the watering can is a real eye-catcher. Once complete, you can place it next to the front door or in a flowerbed to welcome your guests in a colourful way.
What you need
Additionally required:
Watering can, Template, Pieces of tape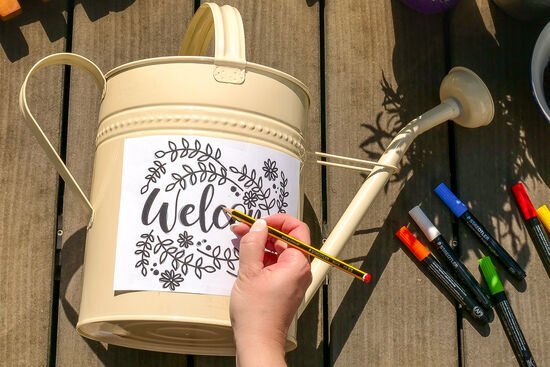 Shade the back of your template with a soft pencil (for example 6B).
Use the scissors to cut out the motif to make it easier to attach to the watering can. Use some tape to attach it and fix the sheet to the watering can in the desired position.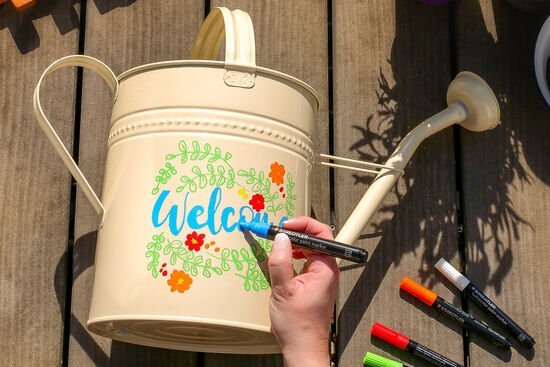 Use the Noris pencil to trace the lines of the motif with a little pressure so that it transfers to the watering can.
Then colour in the motif with the Lumocolor paint markers. When you are finished, fill the watering can with fresh soil and seasonal flowers. Now you can set it up and welcome your guests in a colourful way.
No time right now?
Save this article as PDF!