DIY Christmas wish list for kids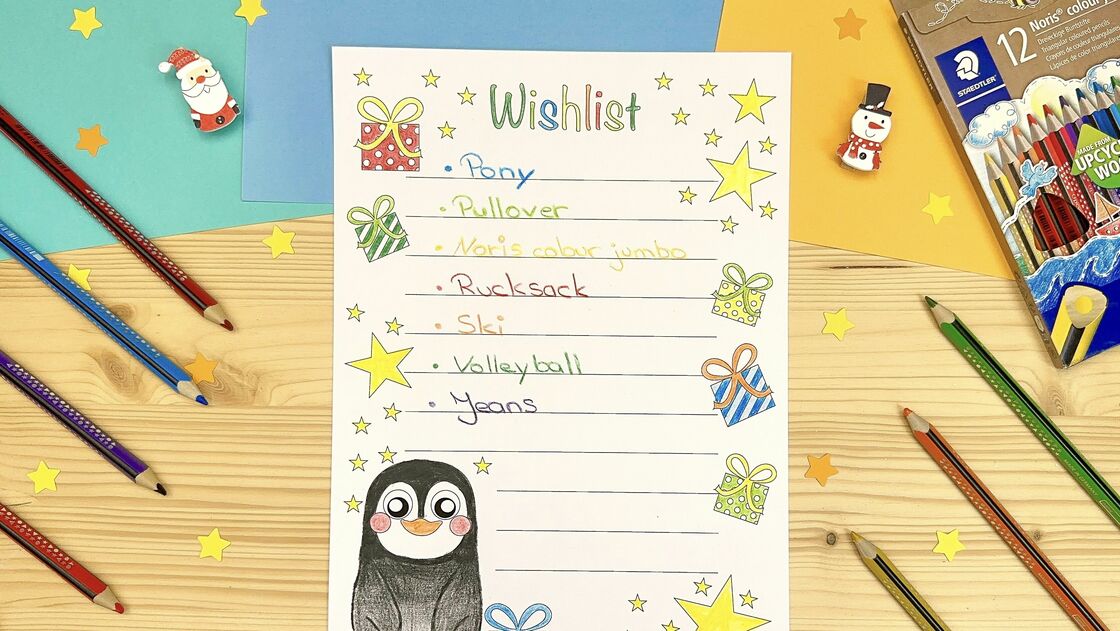 Winter is just around the corner and so is the cosy time of year and also Christmas. The time when children's eyes start to light up, because the Christmas trees are decorated, the Advent wreaths are lit and the wish lists are written. Thanks to the wish list template and the Noris colour jumbo coloured pencils, you can easily create your own colourful wish list and at the end there will still be enough space for all your wishes.

An article by Maiken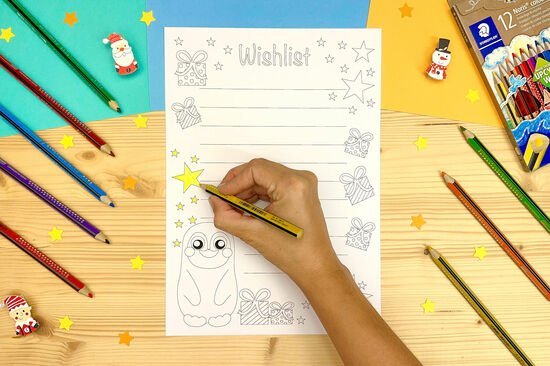 Print out the wish list template and grab the Noris colour jumbo coloured pencils and the creative part can begin.
It's entirely up to you how you design your wish list. Paint the stars yellow or in the colour of your choice.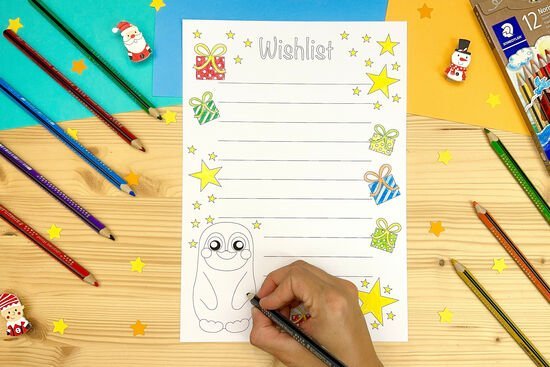 Did you know that you can give the penguin different shades of black or grey? It all depends on how hard you press down when painting. Just try it out.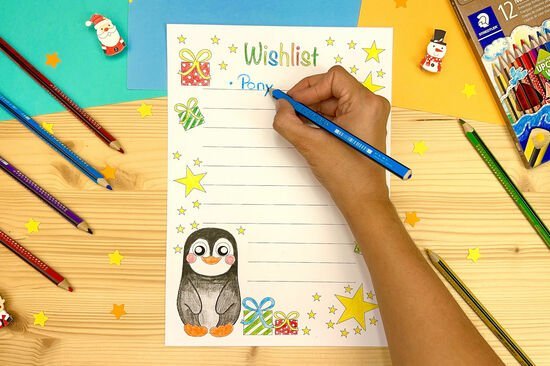 At the end there are your wishes, here you have enough space and can use the lines to the full. Write down your wishes or, if you like, you can also paint them.
Your personal wish list is finished and ready to send off to Santa.
No time right now?
Save this article as PDF!