DIY Christmas table decorations - Menu cards and name tags with hand lettering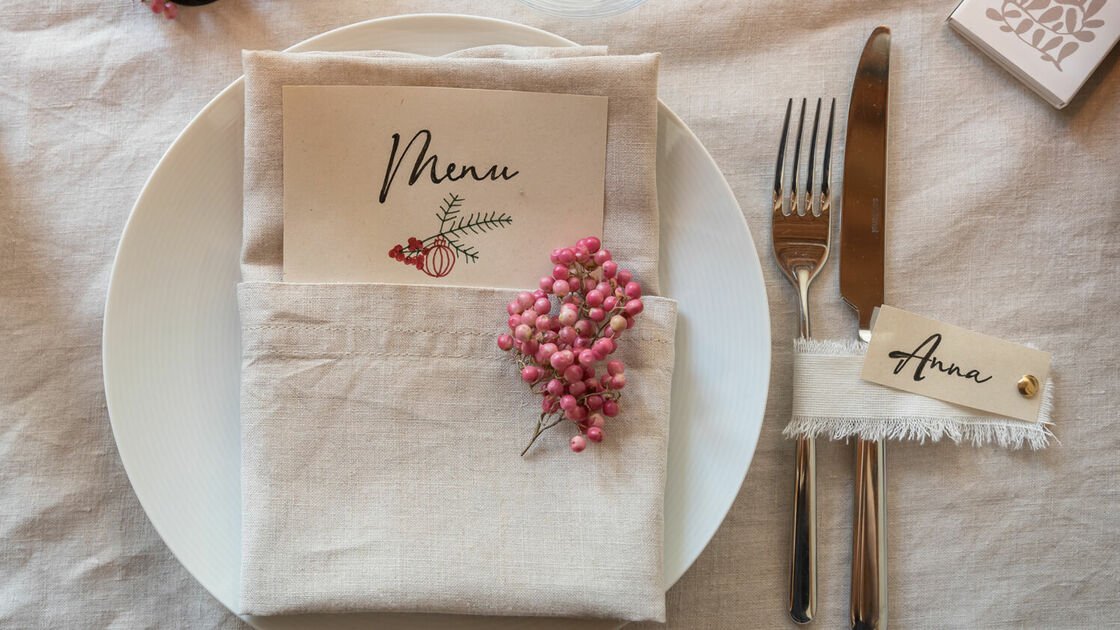 A Christmas feast is always something very special. But it's not just when preparing the food that you make a special effort – but also when decorating the table. Suitably celebratory name and menu cards are a must. Here are a few simple tricks on how to transform your table into a beautiful Christmas centrepiece.
What you need
Additionally required:
Sheet of paper in the desired look and feel, Leftover fabric, Brass fasteners, Punch pliers (or similar) and scissors, Printer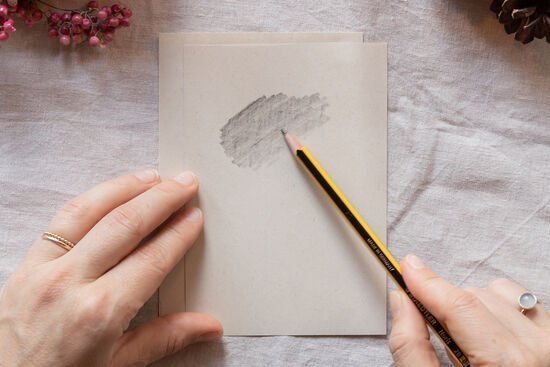 Print menu template and cross-hatch the back
The template is ideal for a DIN A6 postcard format.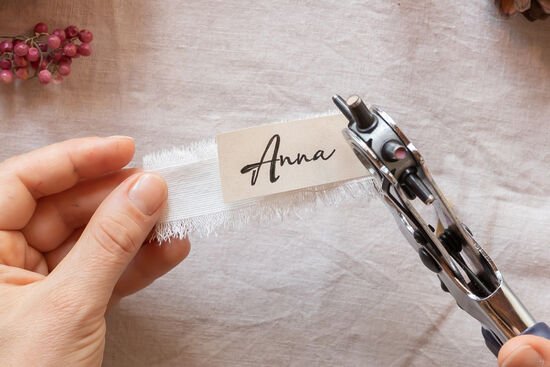 Name cards:
You can do the same for the name cards. Either print out the names in a beautiful handlettering style using the computer and transfer them as in steps 2 to 4, or you can write the cards freehand. It looks nice when the name cards lie gently on the flatware. To do this, cut fabric into the desired size and tear them a little – this creates a beautifully fringed edge. Fold over the fabric and punch it with the name tag using a hole punch.
Attach the name cards
Now use the brass fasteners to attach the fabric and paper cards – and your creative name tags are ready!
No time right now?
Save this article as PDF!