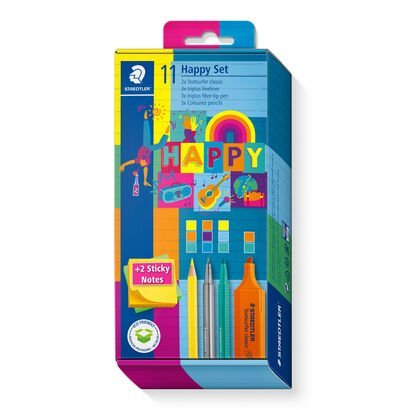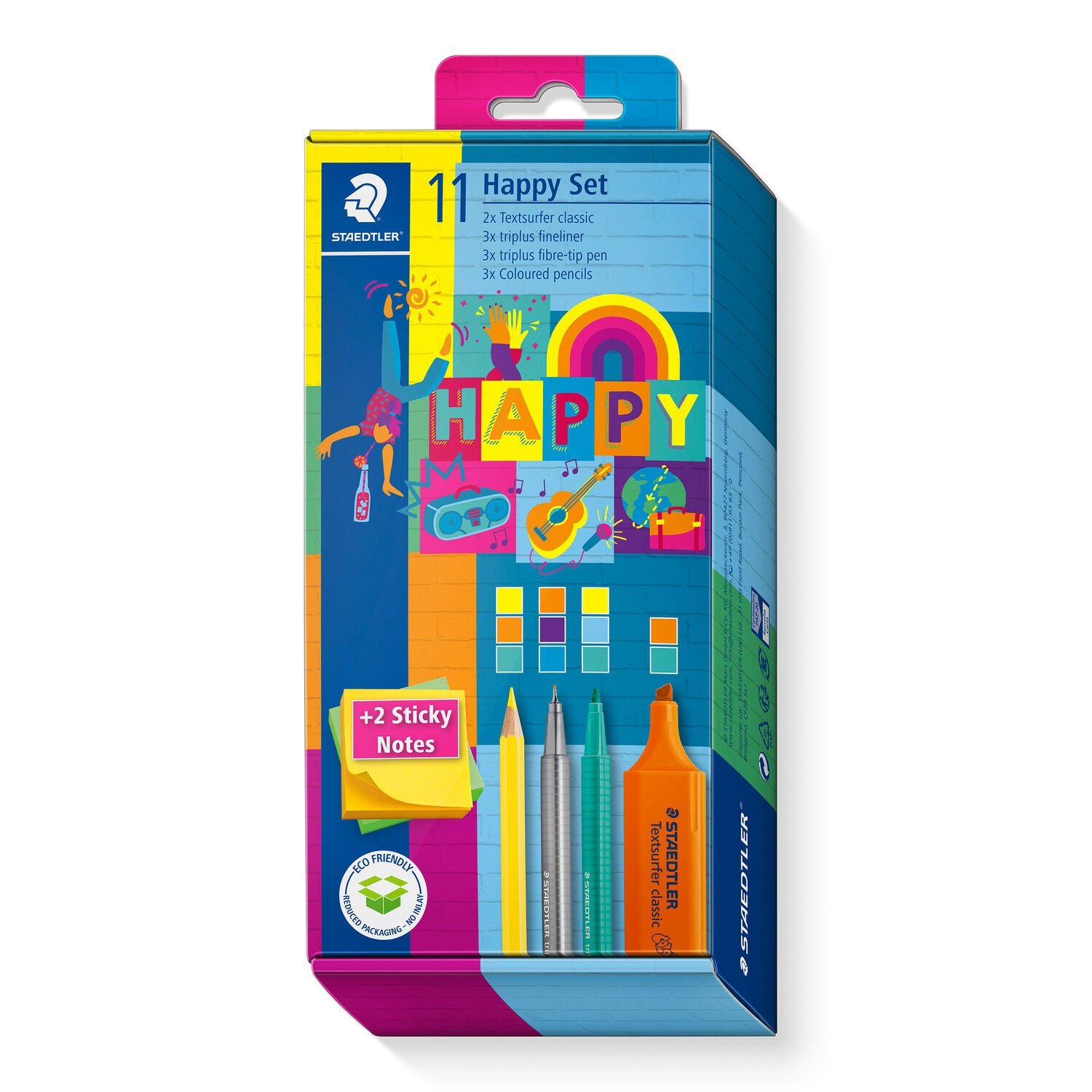 STAEDTLER® Happy Set 61 SC2 HA
Mixed set - trend line "Happy"
Cardboard box containing 2 Textsurfer classic , 3 triplus fineliner, 3 triplus color, 3 STAEDTLER 146C and 3 sticky notes
Product information
Mixed set for writing and colouring with a selection of happy colours
2 x Textsurfer classic 364 C-400, -35 - including new orange colour
3 x triplus fineliner 334-10, -34, -54
3 x triplus color 323-4, -37, -6
3 x STAEDTLER coloured pencil 146C-1, -42, -54. Wood from PEFC-certified, sustainably managed forests
2 sticky notes in happy colours
Eco-friendly packaging - cardboard made from min. 80% recycled material and reduced packaging due to no inlay
Article number
61 SC2 HA

Made in Germany
Made in Germany

Cardboard 80% recycled material

eco friendly packaging no inlay

PEFC
Wood and wood products with the PEFC label are certified as originating from forests managed in an ecologically, economically and socially sustainable manner.